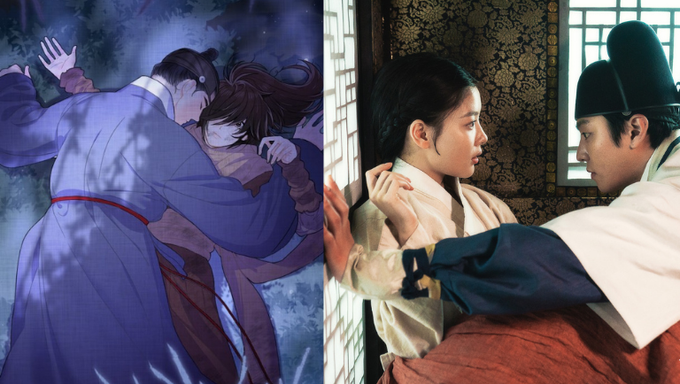 Everybody's new favorite historical drama is "Lovers of the Red Sky". Having recently been released, many K-Drama fans can't get enough of this drama and wait eagerly every week for new episodes. The drama stars the gorgeous actress Kim YooJung (who plays Hong CheonGi) and the handsome actor Ahn HyoSeop (who plays Ha Ram). 
The drama tells the story of the only female painter in the Joseon era named Hong CheonGi. She has an interesting fate that slowly unravels itself with each episode. The drama is originally based on a novel by author Jung EunGwol which already has some differences. However, a webtoon adaptation has also been created for it called "Hong CheonGi". The webtoon currently has 4 episodes available. Read more about it here. 
Although the webtoon and K-Drama are not exactly the same, none of the differences drastically change the story. However, you might find some of the differences interesting.
So, here is a randomly ordered list of 5 differences between the "Lovers of the Red Sky" K-Drama and the webtoon.
Warning: This article contains spoilers for episodes 1-4 of the K-Drama and the corresponding webtoon episodes.
1. The female lead
In the webtoon, Hong CheonGi's character is extremely different. Firstly, the people around her call her 'BanDi'. 
Secondly, she is a very rough-and-tumble tomboy. She doesn't take care of her looks or hygiene to a drastic extent and enjoys going tiger hunting. It is so bad that people who know her often question her on when she is going to bathe because she smells and looks so bad.
In the K-Drama, Hong CheonGi is always pretty and well-kept. She always looks nice in her traditional clothes. In fact, netizens kept talking about how pretty Kim YooJung looks in Korean traditional clothes. Read more about that here. 
In the drama, even if Hong CheonGi does look messy it is only ever a smudge here and there or a hair out of place, never her whole appearance.
2. Hong CheonGi's family and family dynamics
In the webtoon, Hong CheonGi has both a mother and father. Whereas in the drama, she only had a father.
Because she only had a father, in the drama, she ends up relying on GyeonJu Daek (pictured below on the right) to play a motherly figure for her. GyeonJu Daek's character still exists in the webtoon and they are still close, but Hong CheonGi relies on her less because she has an actual mother.
Another interesting family dynamic is how, in the webtoon, Hong CheonGi does not seem as close to her father. In fact, it seems that she is avoiding him and her mother has to beg her to go see him. This is very different from the drama where she is always searching for her father first and takes such good care of him. 
3. Their first meeting
In the webtoon, Hong CheonGi and Ha Ram's first meeting is very different. At first, she actually runs past him while he is walking outside on foot and tries to help him only to be told to go away by one of his guards.
The second time that they meet is more dramatic. This time, as she is wandering the forest, he falls on her from the sky. He is too weak to get up and she is trapped underneath him for a little while. She then proceeds to pick him up and drag him to her art shed.
However, in the K-Drama, the first time that they officially meet is in his palanquin. She is running away from her thug-like boss when she sees Ha Ram's palanquin and asks to get in it to hide. This is their first encounter in the drama but there are no signs or mention of a palanquin in the webtoon.
4. Following Korean superstitions
There is no mention of this in the K-Drama but in the webtoon during the night of winter solstice, the characters follow a particular Korean superstition. When Hong CheonGi visits her mother, her mother forces her to eat red bean porridge. 
She is not just worried about Hong CheonGi not haven eaten, but (even though she doesn't mention it) she is also making sure that she will be safe.
Winter solstice (Dongji in Korean) is the day of the year with the shortest day and the longest night. In Korean culture, this day is considered to be full of negative energy. Therefore, they believe that one should eat red bean porridge because red beans have the power to chase away evil spirits. Many Koreans still practice this belief to this day. 
5. Her reaction to Ha Ram's character
In the first four episodes of the K-Drama, there is no explicit mention of Hong CheonGi having feelings for or any kind of attraction to Ha Ram. When she stumbles across him while he is hurt, she simply wants to help him and nurse him back to good health. Especially because they bonded whilst she rode in his palanquin.
However, in the webtoon, she is immediately attracted to Ha Ram and comments on his good looks. She even asks herself whether Ha Ram was sent to her from the heavens to be her man. She is very excited at the idea of this, unlike her character in the drama.
These are the differences that stick out so far in the "Lovers of the Red Sky" K-Drama and webtoon. As the two mediums progress, it should be fun to see what else has been changed or will be told differently. 
Did you spot any other differences between the drama and the webtoon? Let us know in the comments.
If you would like to read about more K-Dramas that are different from their webtoons, check out this article.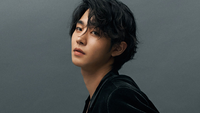 Became a fan of Ahn HyoSeop
You can now view more their stories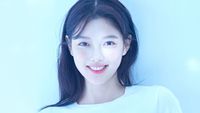 Became a fan of Kim YooJung
You can now view more their stories