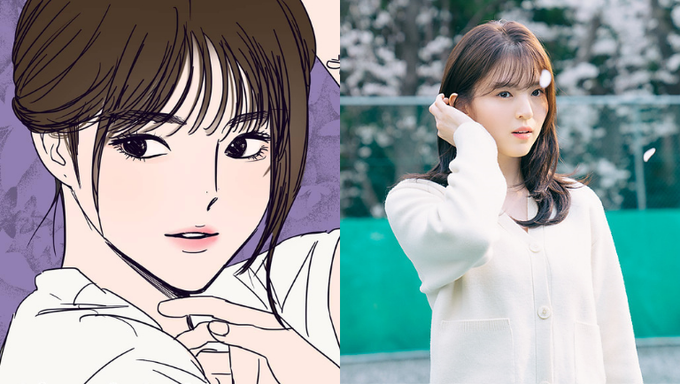 "Nevertheless," stars two of the hottest actors in the Korean industry right now, Han SoHee (who plays the role of Yoo NaBi, a fourth-year university student in the sculpting department) and Song Kang (who plays the role of Park JaeEon, a second-year in the sculpting department). The two have been driving K-Drama fans crazy with their undeniable chemistry making the drama rank highly as one of the hottest K-Dramas right now on Netflix.
"Nevertheless," is based on a webtoon written by author JeongSeo, originally. Although the original story has been mostly kept intact by the K-Drama production team, there are a few differences in minor details. None of the differences drastically change the story, but some of them are rather interesting. Enjoy reading this randomly ordered list of some of the differences between the "Nevertheless," K-Drama and webtoon.
Warning: This article contains spoilers for episodes 1-4 of the K-Drama and the corresponding webtoon episodes. 
1. Their first meeting
In the webtoon, they meet for the first time at an outing with their faculty friends. Yoo NaBi knows nothing about Park JaeEon or his reputation. She's simply intrigued by him and trying to figure out his character. 
In the K-drama, they meet beforehand at a bar and get to know a little bit about each other. As a result of that encounter, they already have unspoken chemistry at that drinking outing with their friends. In fact, Yoo NaBi pretends like she doesn't know who he is for fear of people misunderstanding. She already knows what kind of reputation he has and this outing is actually the start of her confusion regarding her emotions towards him.
2. Their age and university year
In the webtoon, Park JaeEon is a freshman and Yu NaBi is a third-year student. However, they are the same age because Park JaeEon got into university on his 3rd try.
In the K-Drama, Park JaeEon is still Yoo NaBi's junior and they are still the same age, but the reason that Park JaeEon is in a lower year is different. He was originally a business major at another university but retook the university entrance exam to join the sculpting department at Yoo NaBi's university.
3. Yoo NaBi's nervous habit
Yoo NaBi has a nervous habit in the webtoon. In the webtoon, her nervous habit is twirling her hair. She also twirls it when she is thinking about something. She does it so frequently in the webtoon that you can't help but notice it.
However, in the K-Drama, as timid as she is, she doesn't have a distinct or noticeable nervous habit. If you look at her body language towards Park JaeEon, she tends to shrink in towards herself a lot, but other than that there is no other distinguishable habit. It is unclear whether this speaks to the difference in her character in both the drama and webtoon or not, but it should be interesting to see if this carries any significance as the drama and her character develops.
4. The omitted cocktail scene
In the webtoon, when the two of them are at the bar together, there is a scene where they choose each other's cocktails. It happens before Park JaeEon draws on Yoo NaBi's arm. This scene has been omitted from the K-Drama, even though it is fun to read.
In the scene, they want to order cocktails but notice the sexual nature of some of the cocktail names. So, they decide to order for each other. The bartender brings over the first drink, a 'Sledgehammer,' and tries to hand it to Park JaeEon but it is actually Yoo NaBi's drink. Whereas, Park JaeEon ends up drinking a cocktail called a 'Pink Lady.' The bartender has a good laugh at how the names of their cocktails don't suit the pair.
5. The focus on the supporting characters
Whilst Han SoHee and Song Kang's acting roles have been one of the main attractions in terms of this drama, it also has an amazing supporting cast. Many netizens have mentioned that some of the supporting cast members are so talented that they will be following their careers after this drama, too.
The supporting cast includes Chae JongHyeop (who plays Yoo NaBi's childhood friend Yang DongHyuk), Yang HyeJi (who plays Yoo NaBi's best friend Oh BitNa), Yoon SeoAh (who plays another of Yoo NaBi's faculty friends Seo JiWan), and Lee HoJung (who plays Yoon Sol who is Seo JiWan's best friend). These are just a few of the supporting cast members who are getting a lot of love online, there are plenty more as the story plays out in a university setting. The mentioned supporting cast are pictured below, respectively.
However, as much praise as the actors in these roles have gotten, the webtoon (at least until episode 4) doesn't really mention their characters or focus on their side stories at all.
These are the differences that stick out so far between the "Nevertheless," webtoon and K-Drama. As the series progresses, it should be fun to see what else has been changed in the adaptation. The author, JeongSeo, is also avidly watching the drama and has even posted her support for it on her social media. We personally cannot wait to see what's next.
If you would like to read about more K-Dramas that are different from their webtoons, check out this article.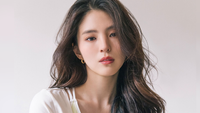 Became a fan of Han SoHee
You can now view more their stories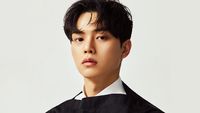 Became a fan of Song Kang
You can now view more their stories