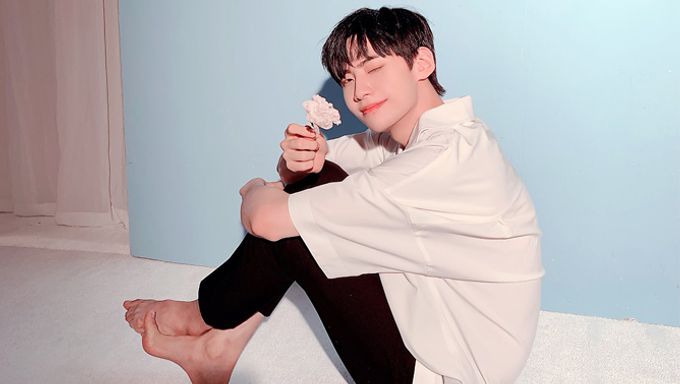 Are you still suffering from post "Produce X 101" syndrome even though the show had ended for quite some time already?
Well, many viewers and fans of the season are still reminiscing the show and participants from the show are also holding fanmeetings to meet up with their fans.
As of now, Kpopmap noticed that there are 5 fanmeetings that will be held in August! Check out it below!
#1 UP10TION's Lee JinHyuk
As previously mentioned, tickets for Lee JinHyuk were sold out completely after the sale of the tickets! Fans of Lee JinHyuk have been waiting for a long time and they can finally greet him this coming Aug. 10.
#2 Park SunHo
Do you also remember Park SunHo? He is the oldest participant on the show but that does not mean he is lacking in anything else! Park SunHo is known for his caring nature and lovely personality.
The charming actor will be having a time of fun with his fans on Aug. 17.
#3 Lee SeJin
You would remember Lee SeJin especially for his handmade 'marimong' that is very popular among the rest of the trainees. Previously during his V-Live, he also mentioned that he would make a special edition for Lee JinHyuk too.
Perhaps fans would also receive one during his fanmeeting on Aug. 18?
#4 Esteem Models
The 4 participants from ESteem will also be saying hi to their fans. Consisting of YuRi, Kim SeungHwan, Kim JinGon, and Anzardi Timothée, they will be spending quality time with their fans on Aug. 24.
#5 Kim MinKyu
Anyone else missing Kim MinKyu really hard?
Good news to his fans as it was just announced by Jellyfish Entertainment that they will be holding fanmeeting for Kim MinKyu on Aug. 25 on two timings! Fans could get to see them twice at 2 pm and 7 pm.
Looks like fans could anticipate more activities from him in the future as well!
Whose fanmeeting do you want to go?
Read More : 4 "Produce X 101" Trainees That Gained Attention For Their Good Character