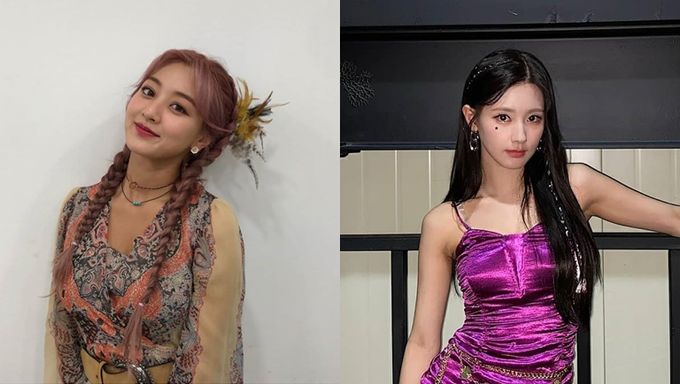 There are many who say that debuting as a K-Pop idol is all about luck and there are many reasons which support that saying too. In most cases, K-Pop idols have to undergo training period and no one can say for sure how long it is going to take before he or she officially debuts.
On average, K-Pop idols train for about 2 to 3 years and in some cases, they could also train up to as much as 10 years before they get the chance to debut.
Recently on online community, one netizen had talked about 5 female K-Pop idols who had at least spent 8 years of their lives as trainees. Find out who they are!
#1 TWICE's JiHyo - 10 years 3 months
The longest training of a female K-Pop idol to date is most probably JiHyo from TWICE! Through her first appearance on Mnet "Sixteen", she had shared that she had entered JYP Entertainment at a very young age.
It had taken her more than 10 years before she eventually received the chance to debut successfully as the leader of the group.
#2 WJSN's SeolA - 10 years
Before SeolA was a Starship trainee, she had trained under Media Line Entertainment. Together with her training period in both companies, it was said that she had spent a total of 10 years practicing, eventually making her debut as a member of WJSN.
Prior to her debut, SeolA had also appeared in the music videos of Boyfriend, Mad Clown and so on.
#3 Former PRISTIN's XiYeon - 8 years 2 months
It is sad to see that XiYeon had decided to switch her career to an actress after the disbandment of PRISTIN. Many of her fans would know that she had spent at least 8 years training under Pledis Entertainment.
Prior to her debut, she had also appeared in the music video of NU'EST,Orange Carameland so on.
#4 WJSN's SooBin - 8 years
SooBin is another member from WJSN who had spent a long time as a trainee. As young as 13, she began her training life and eventually debuting as the main vocal of WJSN later in 2016.
The training may have taken her a long time but she eventually debuted as one of rising girl groups.
#5 (G)I-DLE's MiYeon - 8 years
Did you know that before MiYeon was a Cube Entertainment trainee, she had trained for 5 years under YG Entertainment? There was saying that MiYeon was part of BLACKPINK's debuting group but eventually left the company.
She then later trained for 2 years under a vocal academy before spending another year in Cube Entertainment. Finally, she is now the proud main vocalist of (G)I-DLE.