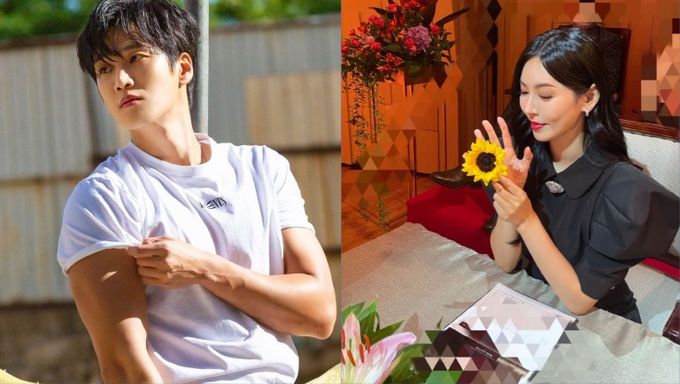 Have you ever seen an actor play a villain on screen and had chills run down your spine? Later, when watching them in a variety show or in the behind-the-scenes clips, you're stunned by how different they are in real life? It's always amazing to see them change on and off the screen and it speaks volumes about how incredible they are as actors.
Without a doubt, it takes skill to portray a negative and antagonistic character, especially considering the audience's response to the same. Here are 5 K-Drama actors who played villains on screen but are the sweetest people in real life!
Spoiler Alert!
Kim Bum appeared as the villain in "Mrs. Cop 2" and partly in "Tale of the Nine-Tailed". While his character Lee Rang changed completely in the second half of "Tale of the Nine-Tailed", in "Mrs. Cop 2", his character Lee RoJoon gave us goosebumps. However, he's the warmest and sweetest person in real life whose smile can light up the world.
The greatest villain in K-Drama history in recent times has to be Cheon SeoJin from "Penthouse: War In Life". Everything about her is evil and cunning. However, actress Kim SoYeon is the kindest soul ever. She's gentle and caring when it comes to her co-actors and is a bright personality on set. Her duality in the behind-the-scenes clips are unbelievable.
Who would have thought that our favourite boy idol would make the scariest K-Drama villain? Jang JoonWoo in "Vincenzo" was a character that nobody else could have embodied better than TaecYeon. Just his gaze was enough to make viewers' blood curdle with fear. We can't wait to see more of his acting work again.
Another angel-faced actor who played the devil, Ahn BoHyun's character Jang GeunWon in "Itaewon Class", frustrated viewers to no end. Just when everyone thought that GeunWon would finally get his redemption, he turned his evilness up another notch. This is proof that he's one of the best rising stars in the industry and we can't wait to see him in "Yumi's Cells" in the protagonist's role because in real life, Ahn BoHyun is quite literally the most adorable and warm person ever.
5. Kim SeoHyung
Finally, the villain that brought the highest ratings to "Sky Castle", Kim SeoHyung's character Kim JooYoung was the pure personification of everything shrewd and sinister in the world. We can never imagine any other actor playing the character just as well as her. However, Kim SeoHyung is undoubtedly one of the most considerate, helping and kind actors in the industry with a witty sense of humour that everyone loves being around.