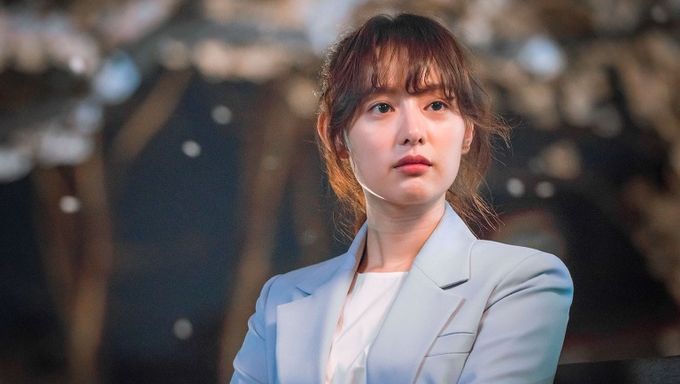 We love our K-Drama male leads but female leads are who make the drama special. The world is almost always revolving around them and they have their lovers tied around their pinky fingers. However, the male leads aren't the only ones whipped for these lovely characters. We can't help falling for them either!
Everyone talks about how K-Drama men are boyfriend goals but our female leads are nothing short of wifey material, especially when they're multifaceted with several layers to them. Here are 5 K-Drama characters who are truly amazing girlfriends.
1. Choi AeRa from "Fight For My Way"
Choi AeRa, played by actress Kim JiWon, stands by her man Ko DongMan, played by Park SeoJun through thick and thin. She always wants what is best for him, even if that means she has to break his heart. She's the prototype of the childhood best friend turned lover and as cheesy or overused this trope might be, AeRa deserves all the love.
Oh JinShim is played by the lovely Yoo InNa alongside Kwon JongRok, played by Lee DongWook. Fans rooted for this couple back in "Goblin" too and finally in "Touch Your Heart" they get the happy relationship they deserve. Both the characters show how two people don't have to be bound by destiny to stay together.
DanOh, played by Kim HyeYoon and HaRu, played by SF9's RoWoon are a match made in heaven and their relationship is just as heavenly. They dote on each other and are deeply devoted to their relationship. Throughout the drama, EunOh is determined about making it work despite interventions of "fate". After all, man writes his own destiny.
4. Lim JuGyeong from "True Beauty"
Lim JuGyeong is played by actress Moon GaYoung and her love interest, SuHo is played by ASTRO's Cha EunWoo. Not only is this a refreshing pairing on-screen but the plotline itself is so wholesome that it is even more rewarding to see the central couple's relationship bloom. Both characters find healing and happiness in each other and the world becomes a much better place for them when they're together.
5. Sung DeokSun from "Reply 1988"
HyeRi's DeokSun takes care of Park BoGum's Choi Taek, understands his love language, is always there for him and vice versa. There couldn't be a more perfect relationship. It is based on mutual love, respect, and trust. Could it get any better? While it is a slow-burn romance, the seeds for the same were sown long back and that is exactly why it's so rewarding.
Which other K-Drama girlfriend would you add to this list? Share your thoughts with Kpopmap in the comments section down below!