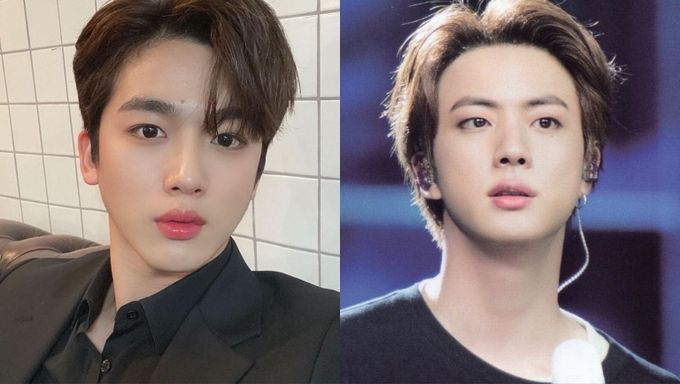 In the K-Pop fandom, happiness lies even in the smallest things. One essential element in a K-Pop idol's visual is their hairstyle. Male K-Pop idols usually have two broad types of hairstyles: one that covers their forehead and another that exposes it. Something about their foreheads being exposed just gives them a mature, romantic look. 
Here are 5 K-Pop idols who we think should definitely show their foreheads more often!
YoHan has an amazing facial structure that is hard to find. His sharp features are perfectly in line with his soft and gentle personality. When he has his hair down, over his forehead, he gives us soft and gentle sexy vibes. However, when his forehead is exposed, we cannot deny that he looks like a young man you'd want to introduce to your parents.
San has always looked good no matter his hairstyle. From mullets to tied-back hair, there's nothing he cannot pull off. However, his latest hairstyle: the super short cut, is taking over our hearts without a doubt. With his face in full focus and his dark hair slicked back, this is the best San has ever looked.
Jin looks like an actual Prince straight out of a manhwa when he pushes his hair back. With his otherworldly visuals, he becomes way too powerful when all of it is in view. Jin will always be the charming male lead of our dreams, regardless of whether he debuts as an actor or not.
YeoOne is another idol who looks ethereal with his hair away from his face. There's just something about his forehead being exposed as opposed to it being covered that gives him an undeniable charm. YeoOne looks like the type of person who would become your unattainable first love without even trying!
MinHyuk has an adorable and kind personality like a golden retriever and when his hair is covering his forehead, it suits his personality the most. However, we cannot help the way our hearts skip a beat when he pushes his hair back to reveal his forehead. Prince Charming, is that you?