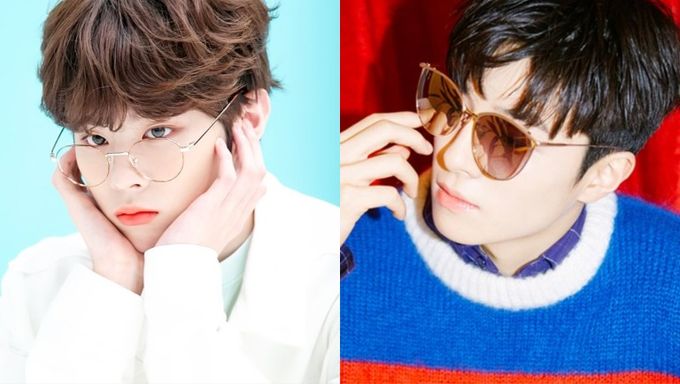 After a gruelling wait for months, summer is finally here! In a normal world, that was not reeling from a deadly pandemic, this would mean going out to the beach, picnics on the hill, hanging out with friends, amusement park dates and more. However, with our only option now being active imagination, a little bit of fantasizing about going to the beach with our favourite K-Drama stars surely won't hurt.
In recent times, we've been seeing a whole new crop of rising stars in the Korean film and television world who have been making their presence known. This might as well be the new generation of actors who are all set to take over the industry in a couple of more years. With more youth/coming of age dramas and increased emphasis on aspects of life besides romance, these actors are able to prove their mettle with significant roles quite early on in their careers.
With that said, here are our top 5 picks for K-Drama rising stars that we would love to go to the beach with!
Nam DaReum has played almost every top star's younger version in K-Dramas. Yet the one that perhaps shot him to fame was his portrayal of young Han JiPyeong in "Start-Up". Ever since then, he has been the apple of everyone's eye and the object of their affection. Not only does he have a bright personality, but he also seems to be friendly and caring. Who wouldn't want to go to the beach with him?
The naive young boy from "Crash Landing On You" melted viewers' hearts with his innocence. However, we never would have thought that he would make such an incredible and swift comeback with "Move To Heaven" followed by "Racket Boys". Not only has he shown impressive range and versatility but he's also making a place for himself in our hearts with his multifaceted characters. Going to the beach with him would be fun and active to say the least.
Idol actor Kim WooSeok of UP10TION is one of the most beloved ones in the industry with a beautifully dedicated fanbase. He's energetic, adorable, and full of charms. Going to the beach with Kim WooSeok would definitely include making sandcastles, having a little picnic by the sea, and maybe even playing ball!
Who else is majorly interested in Do JaeJin (played by Kim DoWan) and Yang HyeSun's (played by Kang HanNa) love line in "My Roommate Is A Gumiho" just as much as the main leads? We know we are! Kim DoWan is the perfect person to go to the beach with. He would make sure all the necessities are packed, would lay out all the beach towels and keep everyone around him hydrated.
We haven't seen actor MoonBin in a very long time, which is only making us miss him more! The fact that one of his most popular dramas so far has been "The Mermaid Prince", the plot of which is, quite literally and simply, placed in and around the sea, only makes us wonder what it would be like to go to the beach with him on a warm summer day and maybe even watch the sunset at the end of the day!
Who else would you add to this list? Share your thoughts with Kpopmap in the comments section down below!