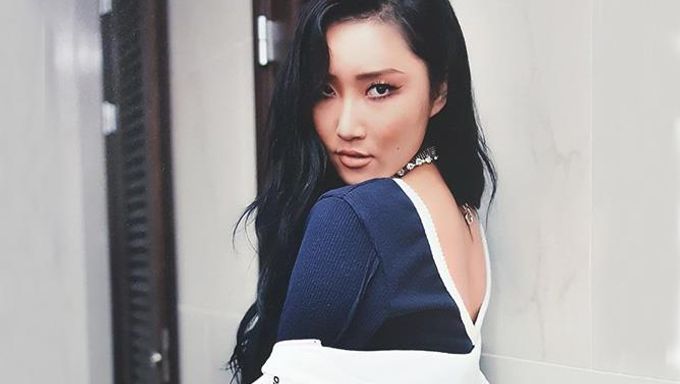 AOMG's Loco and Mamamo's Hwasa have both been under the spotlight lately in the world of K-Pop as the former continues to do everything that he can to try and win the latter's heart.
The two first met each other in person on the TV show 'The Hyena On The Keyboard'
While nothing has been made official or clear, netizens have gathered five key evidence that shows Loco may not just be infatuated with the female K-Pop idol, but also really in love with her.
1 He's Said Hwasa Was His Ideal Type Long Before He Even Met Her In Person
The AOMG artist mentioned Hwasa as his ideal type on KBS2's 'Yoo HeeChul's Sketchbook' last year in August. He even sent her a message on the show by saying he would be available at any time if she ever needed a rapper.
2 It Was Too Obvious That He Was Really Trying Hard To Be Cute When He First Met Her
Any fan of Loco would know that he's usually shy and doesn't really behave in a way that would be classified as 'cute'. When Hwasa met him for the first time and asked him what kind of music he liked, he answered 'Hwasa'. That's pretty direct and adorable.
3 He Called Hwasa By Her Real Name During A Recording Session
A recording session apparently wasn't going too well. It was then that Loco decided to cry out to his crush by yelling out 'HyeJin', Hwasa's real name.
4 He Keeps Smiling Whenever He Makes Eye Contact With Her
It's really cute to see these two unable to make eye contact with each other most of the time. However, when they do, you can see Loco bring out the Cheshire cat smile in him.
5 He Gave Hwasa Lip Gloss
Yes, he gave Hwasa a lip gloss as a gift to her. That says everything.
Read More : 3 K-Pop Idols Who Fell In Love With Hwasa Before Loco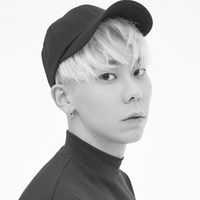 Became a fan of Loco
You can now view more their stories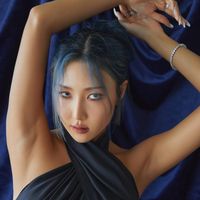 Became a fan of HwaSa
You can now view more their stories