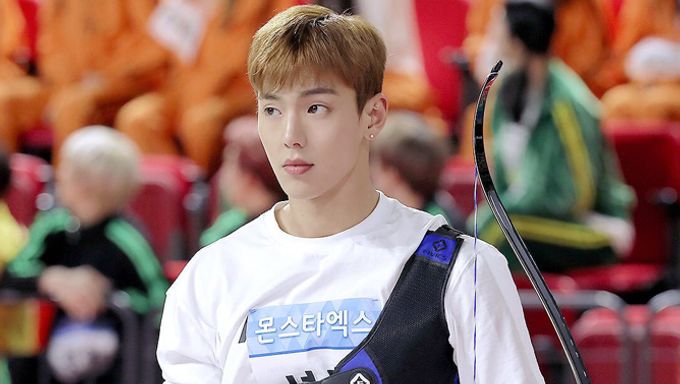 Among many Korean celebrities, there are some of them well known for their amazing physique. It can be seen even more clearly when they take part in sports games or even when they act as a certain character in a drama that does sports.
Recently, we noticed 5 famous celebrities that look like they would suit the perfect role of a sports major oppa.
Let's find out who they are.
#1 SHINee's MinHo
Long time K-Pop fans might remember that MinHo actually has a very athletic as well as competitive side of him. During his appearance on MBC "Idol Sports Athletes Championship (ISAC)", he had proved his sports ability from time to time! He would definitely be the one many fans would think of when sports are being mentioned.
#2 Nam JooHyuk
Nam JooHyuk had caused many fans to blush when they saw his swimming scene in the drama MBC "Weightlifting Fairy Kim Bok Joo". He played the role of a swimmer and since then, many people have been associating him with sports.
#3 BTS's JungKook
JungKook is the youngest in BTS but he is also known by fans to have the best body. When he flashed his abs back during MBC "ISAC", he took fans by surprised as they did not expect him to have such well-defined abs. Some might also picture him as a sports major that focuses on boxing or even wrestling!
#4 MONSTA X's ShowNu
Fans of ShowNu would know that he used to swim when he was much younger. With that being said, he looks even more masculine and attractive when fans see him playing different sports. If he were a sports major, which sports would you think he would major in?
#5 GOT7's Jackson
Jackson is also another idol that did sports prior to his debut. Just like the picture above, Jackson was actually a fencing player who represented his country when he was still a teenager! Many fans mentioned that he looks different yet attractive at the same time when he put on his fencing outfit. Do you like it too?
Read More : 2019 Hottest Bodies Chosen By K-Pop Idols