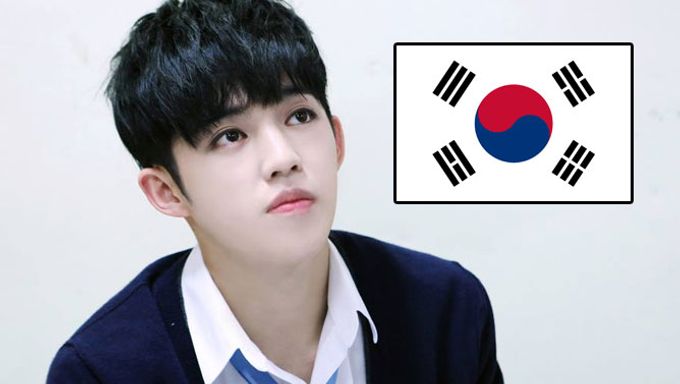 Do these K-Pop boys look full Korean to you? Apparently, they don't!
Non-Korean idols are common in the K-Pop world. Many of our favorite bias hail from overseas. Some are just of a different ethnicity, and some are a mix of Korean blood with another. You can usually tell by the first glance who's Korean and who has a mixture of different ethnicities. They usually have deep protruding eyebrow bones and a tall bridged nose, characteristics that are generally hard to come by in Korean genetics.
Must Read : The 3 Best New Non-Korean Idol Girls in K-Pop
However, there are a couple male idols who get mistaken as mixed race, even though their ancestral background are rooted deep into Korean culture. Take a look at these 5 full Korean blooded K-Pop idols and see if you agree with the netizens or not!
1. SEVENTEEN's S Coups
S Coups of SEVENTEEN gets easily mistaken for being a mixed race for his deep double eyelid line and naturally round eyes with dark eyelashes. But S Coups was born and raised in DaeGu, South Korea, and his real Korean name is Choi SeungChul.
2. UP10TION JinHoo
JinHoo doesn't look like the average Korean thanks to his lush lips and defined feature. But don't be mistaken. JinHoo was born as Kim JinWook to two full Korean parents. He has spent all his life in ChangWon before coming to Seoul to pursue his dream!
3. BEAST's DongWoon
With his deep set double eyelids and protruding nose bridge, people easily mistake DongWoon as a mixed race. However, DongWoon is a Busan man born and raised!
4. BTOB's Peniel
Don't let Peniel confuse you with his round puppy eyes and wide set jawlines. Although Peniel had spent most of his life in Chicago, USA, he was born from two full Korean parents. His parents had given him a Korean name of Shin DongGeun. Although he may stumble at the language, his blood runs 100% Korean!
5. VIXX's Ken
VIXX's husky vocalist may have a non-traditional Korean type of nose, but Ken was born and raised in Seoul under his two fully Korean parents. His high bridged nose goes against the traditional law of small Korean noses, but this stud is all Korean!
Must Read : 8 Kpop Idols Look Exotic
Can you believe that these boys are 100% Korean?
Tell us your opinions in the comments below!