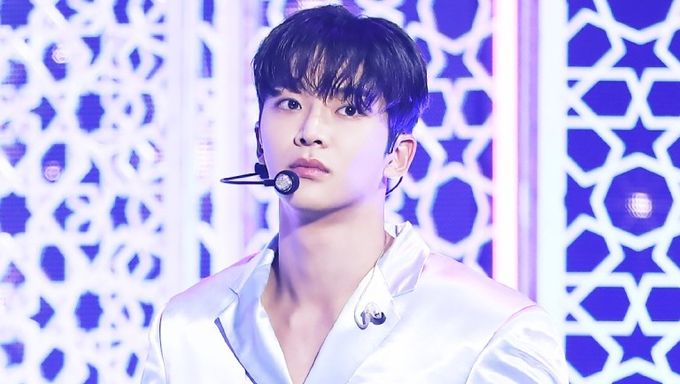 In the K-Pop world, how idols are styled is a very important and thought-out process. For every era and album, they change their style. There are classic fashion pieces that every stylist likes to fall back on.
One such style for male idols is suits. When they wear suits, boy groups look sophisticated and manly. It is definitely a style that makes fans' hearts swoon. So here are 5 K-Pop boy groups that look amazing in suits.
SF9 have worn suits for many of their comebacks. In their newest album, which was released this month and entitled "TURN OVER", they sported multiple suit styles. They wore dark suits,
light suits,
and embroidered suits.
The members also wore suits for their 'Good Guy' comeback.
SF9 wear suits very often, so they definitely know that they rock the look.
All the members of MONSTA X have nice proportions and long legs, so naturally, they look amazing in suits. Their suit attire was especially good during their 'Love Killa' era,
where they wore many different kinds of suits.
They even wore cute rainbow-colored ones for a special dance performance video.
The members of MONSTA X emit an air of sophistication when they wear suits, which helps them pull off the look flawlessly every time.
Thanks to their immense popularity, BTS have become fashion icons in the K-Pop world. Their styling is always under heavy scrutiny, and there isn't a style they haven't tried. The classic suit look is one that they can always fall back on because of how good the members look in them. BTS wore suits for their "TIME Magazine" cover,
for "Variety Magazine"'s 2020 Grammy issue,
and they were recently featured in the Louis Vuitton show that took place in Seoul.
We are excited to be part of the upcoming #LouisVuitton show in Seoul!
💜 this tweet to set a reminder to watch on July 7th at 7pm (KST).
#BTS #방탄소년단 #LVMenFW21 pic.twitter.com/mZggkzaG0o

— BTS_official (@bts_bighit) July 5, 2021
There isn't much else to say about BTS' style as it really speaks for itself.
Let's all just appreciate SEVENTEEN's stylists for their hard work. For every performance, they have to find 13 matching or complementary outfits. This is most definitely not an easy task. However, the members always look stunning, especially when they wear suits. They've sported many kinds of suits like pastel ones,
ones where they're cosplaying as hotel staff for their mafia game,
and classic black and white style suits for their MAMA 2020 red carpet appearance.
[#2020MAMA_Stanbot]
Check #2020MAMA #Twitter #Stanbot Closer Look of #SEVENTEEN @pledis_17 ! pic.twitter.com/jPjlXBaIJM

— MAMA(엠넷아시안뮤직어워즈) (@MnetMAMA) December 21, 2020
It's definitely interesting to see every member's outfits as they usually aren't identical, but rather they simply emit the same style or vibe.
GOT7's style is usually a bit more laid back using more everyday fashion. However, they do occasionally wear suits, and when they do it's a feast for the eyes. They wore their iconic leather suits during their 'You Calling My Name' era.
They also rocked other suits during the same era as well,
and as many idols do they wore suits to the red carpet at MAMA 2020.
[#2020MAMA_Stanbot]
Check #2020MAMA #Twitter #Stanbot Closer Look of #GOT7 @GOT7Official ! pic.twitter.com/FwyFNVaVqq

— MAMA(엠넷아시안뮤직어워즈) (@MnetMAMA) December 21, 2020
Though GOT7 are currently going through a hiatus period, fans can definitely expect to see them rock more suit styles in future comebacks.
Suits are a staple fashion choice in most entertainment industries around the world. The K-Pop industry is no different. Many idols wear suits, and they all style them in different fashions. Some wear a more classic black and white look, while others attempt more colorful options. Whatever their styling choices, male idols always deliver amazing suit looks that make fans go crazy over their visuals.
Which group do you think looks best in suits? What suit style do you like the most?
Let us know in the comments!