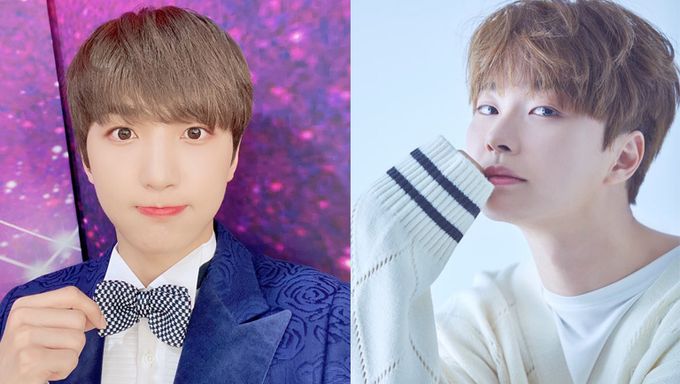 It looks like trot is a hot and popular genre now among Koreans! It is entertaining and a favorite music style of many elderly in Korea too.
With that being said, MBN will be broadcasting "Voice Trot" starting from July 10, 9:50 PM KST. Among the contestants, there are actually 5 K-Pop idols who will be challenging themselves in the survival show.
Let's check out who they are!
#1 UP10TION's SunYoul
As the main vocal of his group, many are excited to see how he is going to show off his amazing singing skills on the show.
#2 Former Boyfriend's JeongMin
When Boyfriend was still active as a group, JeongMin was also the main vocalist. With the news appearing on the show, his fans could not help but feel excited as they would get to hear his amazing voice once again.
#3 N.CUS's SeokJin
It looks like the main vocalists are all appearing on the show as SeokJin is also the main vocalist of N.CUS. Since it has been less than a year since their debut, many are curious to check out SeokJin's skills.
#4 Dal Shabet's SuBin
SuBin has returned with her appearance on "Voice Trot"! For those who could recall, SuBin was the main vocalist when Dal Shabet was still promoting as the group.
#5 Former RAINZ's SeongLee
Do you remember the temporary unit group which was formed after the end of "Produce 101" Season 2? If you do, you would definitely SeongLee who was the main vocalist of RAINZ.
Are you planning to catch "Voice Trot"?