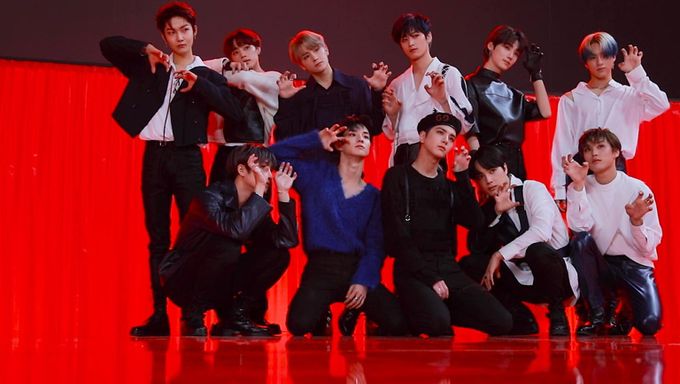 K-Pop idols tend to release albums and tracks with many different concepts but one of the few popular and classic concepts that many love to go for is probably the werewolf or wolf concept.
Most of the time, they either try to represent it through their music video, choreography or even the lyrics of their songs.
Kpopmap had noticed 5 K-Pop male groups who had went for the werewolf concept and let's take a look at who they are below.
#1 VAV
VAV had debuted with 'Under The Moonlight' as their title track back in November 2015. As it was their debut, their company had previously introduced them as vampires and werewolves through a webtoon. Thanks to the music video for 'Under The Moonlight', many of their fans were able to see much clearer about how they were being portrayed.
#2 EXO
It will be hard for any K-Pop fans to forget about one of EXO's hit songs 'Wolf'! Aside from their music video, the choreography for 'Wolf' also portrays clearly how a wolf behaves and they even had the howling of the wolf in the track too.
#3 TRCNG
'WOLF BABY' is a song which no one can mistakenly identify TRCNG's concept as through their music video, dance and even lyrics, they are all werewolf related. Fans love how synchronized and neat their dancing were especially during live stages.
#4 THE BOYZ
The music video for 'Reveal' did not have much explicit themes related to werewolves but if you were to take note of the dance moves during the chorus, you might notice something interesting. They were dancing with 'claws' and near the bridge of the song, you will be able to hear the part where they had mentioned "Time of dogs and wolves".
#5 VICTON
'Howling' is VICTON's title track for their latest comeback and just by looking at the title, it had had hinted to fans that they would be doing a werewolf concept. Once again, there are not much explicit werewolf themes that could be seen in the music video but you can take note of the lyrics of 'Howling'. Just like their burning desire to get back into a relationship with an old lover, the performance also showed off the charms of werewolves.
Read More : "Road To Kingdom" Schedules To Air In Late April With MCs Confirmed