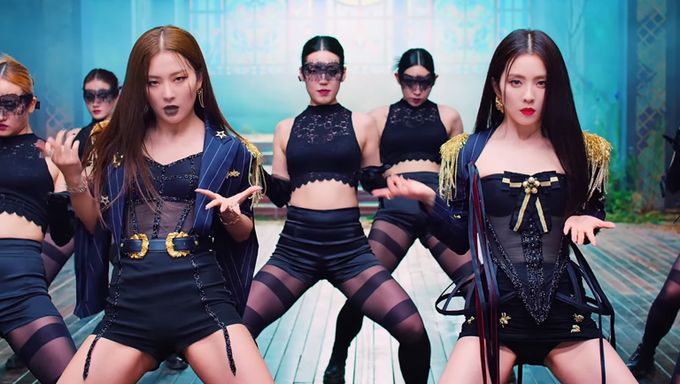 July is coming to an end and in the month, there have been numerous comebacks from various K-Pop groups and solo artists. For those who might have been too busy to catch up on the latest trend, Kpopmap is here to help you!
We have picked up 5 music videos from K-Pop idols who had made a comeback in July. Let's take a look at the music videos that you should definitely check out before we move onto the month of August.
This month was a really tough choice because there were so many amazing groups who had made their comebacks.
#1 ChungHa - 'PLAY'
It seemed like ChungHa never disappoints her fans, Byulharang, with every comeback!
This time for 'PLAY', many could tell that she is bringing different dance genres together. The music video showed how she was initially in a circus setting before switching to a horse range and later having dancers dancing together.
It is definitely a fiesta and many could not help but be amazed once again by her visuals, performance skills and ability to pull off different concepts.
#2 Jeon SoMi - 'What You Waiting For'
It has been more than a year since fans have seen Jeon SoMi return with new music!
As usual, her music video never disappoints as there were many different things to take note. From the gorgeous outfits, different styling, various filming locations and so on, there was never a time when the music video was boring!
#3 Red Velvet's Irene & SeulGi - 'Monster'
One of the highly anticipated release in July was probably from Irene & SeulGi with 'Monster'. Prior to the release, the two idols had mentioned that fans should look forward to their intricate choreography.
In addition to that, the camera filming technique as well as the color choice in many of the set and outfits are considered as a pleasure to watch for many. Who else can resist the charms from them?
#4 Jeong SeWoon - 'Say yes'
It has been a while since fans had heard from Jeong SeWoon and he is back with a soothing and chilled song for fans to listen in the summer!
Through the music video, Jeong SeWoon was seen enjoying himself in the sun and having fun while grooving to the beat. Seeing how happy and natural he looked, it is hard not to find yourself smiling and enjoying the music too.
In addition, the music video also made use of the rewind function, showing off another interesting side of the concept which he was going for.
#5 Lee Hi - 'HOLO'
Lee Hi is currently under AOMG Label and had released a new song! Fans have been missing her so much and through 'HOLO', they realised how talented and emotional she is when singing.
There is a story which Lee Hi was trying to tell and it could be seen through the music video. The message might not be obvious after watching it for the first time but if you were to check out the lyrics, you might understand the song as well as the story more.
Lee Hi sends a message of hope and comfort through 'HOLO' and many are also loving how aesthetically pleasing the music video is.