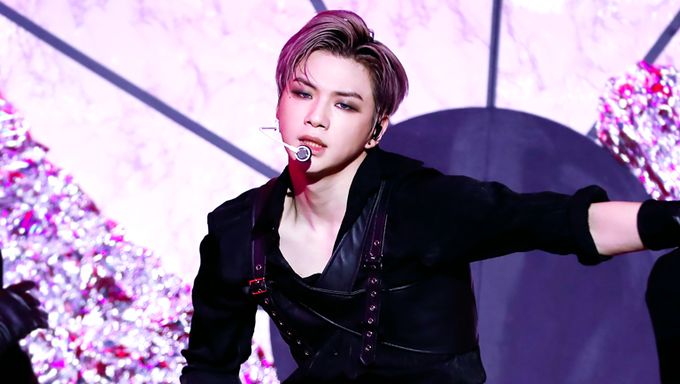 Next week is going to be the first week of March and the month of February is already coming to an end. If you are curious to learn more about the comebacks for February, check it out here.
Kpopmap is here to share with you 5 K-Pop releases that we thought you should not have missed out on!
Note: This is not a ranking.
SHINee 'Don't Call Me'
It has been years since fans have been waiting for a group comeback from SHINee and this time, they are back with a new album! Returning with their addictive title track 'Don't Call Me', many were impressed by the quality of the music.
In addition, many pointed out that they could not believe that it has been 13 years since they made their debut because they are still as powerful as before.
As this is their first comeback as a group after completing their military service (except TaeMin), many are also looking forward to the rest of their activities for the promotion of their new album.
SunMi 'Tail'
The choreography for SunMi's latest title track 'Tail' is phenomenal as she had transformed into a cat or a nine-tail fox according to the saying of some fans. Not only did she manage to convey the animal characteristic through the performance but she had also showed off the sexy sides of her.
SunMi had just began the music show promotions for 'Tail' and fans are already wanting more from her!
Kang Daniel 'Paranoia'
Compared to his previous concepts, Kang Daniel had returned with a dark concept and title track 'Paranoia'. The track captures the essence of the internal conflicts that the idol has been having.
It might appear 'creepy' or slightly scary to some but the choreography of the song is flawless! Fans could only fall in love more with his outstanding performance and facial expressions.
The change in image showed that he is capable of pulling off various kind of concepts, suggesting the potential that he has to continue to grow as an artist.
TRI.BE 'DOOM DOOM TA'
TRI.BE had just made their debut with 'DOOM DOOM TA' and we can only say that we love the addictive beats and easy-to-follow dance moves!
Kpopmap had previously attended their online debut media showcase and you can check out our exclusive review here.
If you did not already know about them, they are a group produced by the renown producer, Shinsadong Tiger. The group has also caused heads to turn as it was announced that they had signed on with Universal Music & Republic Records for their U.S debut and promotion.
KINGDOM 'EXCALIBUR'
Have you ever seen such a massive K-Pop boy group debut?
The boys of KINGDOM had finally made their debut and greeted their fans with their debut title track 'EXCALIBUR'. Their unique story and one of a kind universe are something that will definitely raise your curiosity, wanting to learn more about this group with talents and skills.
Make sure to check out their amazing music video with stunning CG and gorgeous outfits.