As you know, all the Korean men must enter the army except for very few guys who have special reason. 
For celebrities, who need to keep their popularity on and on, the long period of blank must be a great burden they like to avoid. Was that a reason? Not a few Korean male celebrities came under controversies dealing with evasion of military service scandals. 
However heavy it comes as compressor to them, it's mandatory thing for Korean male, which means there's no exceptions for celebrities. Therefore, there's no understanding or proper reason enough to justify avoid of military service. 
Different from those mentioned above, here are 5 men who showed great sociability and great physical strength in the army, though they entered army a little bit late. 
Must Read : Lee JongSuk Gets Sudden Notice from the Korean Army
You can find who became the platoon leaders in army, below!
1. Ji ChangWook
2. Kang DongWon
3. Kim NamGil
4. Park HyoShin
5. Lee SeungGi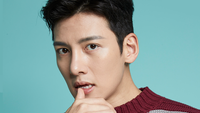 Became a fan of Ji ChangWook
You can now view more their stories