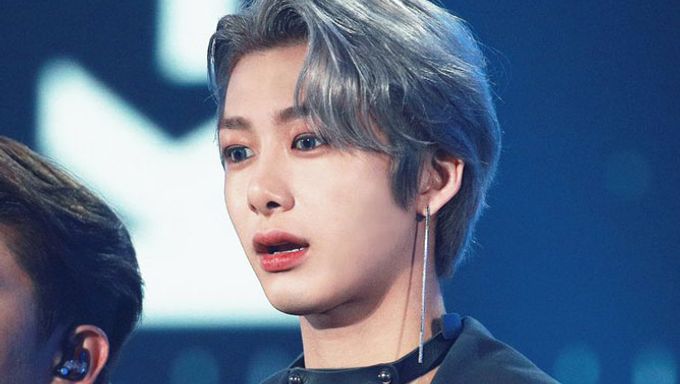 Idols' charms are various and diverse. Each one of them has their own unique charms and ways to steal the heart of fans.
Some idols might be more on the tough and muscular type, some have more lovely and pretty faces. Some fans mentioned that some idols are captivating them with their unique and extreme beauty. Every beauty has its own charms and is subjective by the person looking at it. But some idols seem to be widely known for their fascinating beauty. While they are performing, you will see yourself being hypnotized by them.
Here is the list of some male idols that you will be mesmerized by.
1- MONSTA X's HyungWon
HyungWon is known online for being a meme king. He is also well known for his flawless beauty and model-like features. His hair flips and fantasy-like look are winning many hearts.
2- HyeongSeop
You might have found out yourself fixed to HyeongSeop's face during "Produce 101" season 2. The boy's looks are just too pretty to be unknown. He looks like a cute prince that you keep looking at.
3- Nu'est's Ren
Ren is definitely an idol that differentiates himself from others. Not only open-minded and breaking gender stereotypes, he also has a warm heart with an angelic face. Every hairstyle suits him and fans cannot help but keep looking at him.
4- NCT's Yuta
Yuta is one of the NCT members with a pretty face. His charming and sincere smile will warm your heart and his awesome dancing will fascinate you. His facial expressions are no jokes. Once you fell for his charms, it is difficult to get away for them.
5- WINNER's JinU
JinU cannot be out of this list. With a lovely face and personality, JinU wins hearts on and off stage. He also looks amazing in every style and he looks elegant in everything.
Read More : Highly Intelligent K-Pop Idols Who Have The Brains On Top Of Their Visuals And Musical Talents