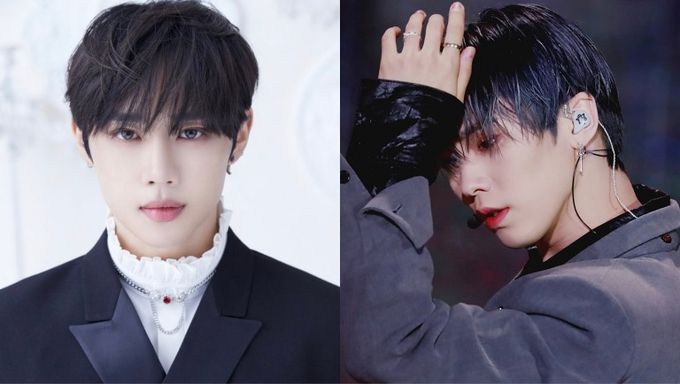 Halloween is almost around the corner, which means it is time we start anticipating all the incredible costumes our favourite K-Pop stars are going to bring us. From superheroes to anime characters, we've seen some amazing costumes so far and while there is always scope to be creative for Halloween, we cannot help but have a weakness for the gold old classics like vampires, zombies, Frankenstein, and more. 
Here are 5 male K-Pop idols who would make the perfect vampires this Halloween!
Fans of JunJi would have anticipated his place on this list from the title itself. The extraordinary visuals of JunJi, especially with his luscious hair, definitely gives us vampire vibes. From the concepts he has taken on as a part of OnlyOneOf so far, it wouldn't be far-fetched to imagine him as a vampire.
JunHo has always had an ethereal, striking beauty in his features that are hard not to get bewitched by. One look and we're already swooning over him. Having such an effect is not commonplace and to imagine JunHo as a vampire, isn't hard either.
There's something about SunWoo that undeniably makes us think of vampires: the diamond glow in his skin, the piercing eyes and a smile to die for: we wouldn't mind being a victim to Vampire SunWoo.
As time passes, Vampire Prince HyungWon gets more and more handsome and his visuals get more and more enchanting. It is almost as if he possesses the secret elixir of life! With his towering height and form, it wouldn't be an exaggeration to say that he would put actual vampires to shame (for the spirit of Halloween, let's believe they exist). 
With how supremely talented Rocky is at such a young age, we have no choice but to think that he must be at least a hundred years old to have acquired such skill. In addition, his strong facial features and broad shoulders would look great in a draculean cape. 
Which other idol would you add to this list? Share your thoughts with Kpopmap in the comments section down below!