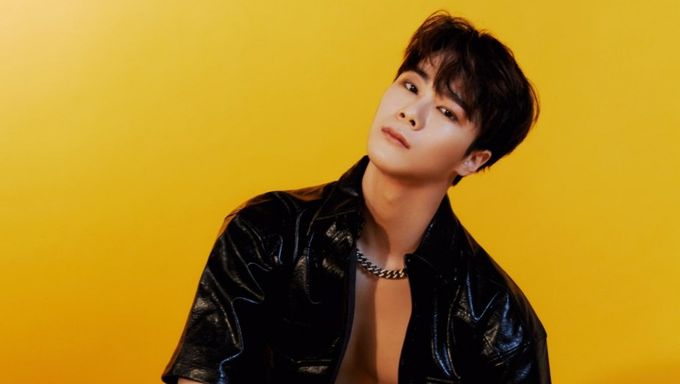 The Korean entertainment industry is constantly changing with a brand new influx of talent joining the force every other day. Rookie actors show up in the smallest of roles and have been seen to have grown to be leading men over the course of their careers. As such, it is worth the time to pay attention to even the most seemingly insignificant characters and the actors that play them because all of the top Hallyu stars of the world today started somewhere small, without a doubt. Right from Park SeoJun, one of the biggest and most popular K-Drama actors to Hwang InYeop, someone who shot to global fame with his recent drama "True Beauty" where he played Han SeoJun, fame and praise finds those who are worthy. More importantly, even the smallest of characters usually hold significance within the narrative of the story because that's how most K-Dramas are created so regardless of the screen-time, it takes talent and nerve to be able to perfect those roles.
In the last year, actors like Lee JaeWook, Song Kang, Lee DoHyun, Kim SeonHo, Hwang InYeop, Ahn BoHyun, Byeon WooSeok, and more, finally found their much-deserves popularity all over the world with some of the best K-Dramas of this year. These included "Do Do Sol Sol La La Sol", "18 Again", "Start-Up", "Itaewon Class", "True Beauty" and of course, "Record of Youth". However, using the word "rookie actor" here might not be appropriate because most of these actors have been working in the industry for quite some time and in 2020, they found the characters that were meant to put them in the spotlight. In some cases, like that of Hwang InYeop, he received just as much love as the main lead of the drama, ASTRO 's Cha EunWoo .
2021, much like 2020, promises an enticing roster of K-Dramas and so far, especially with "Vincenzo" and "Sisyphus: The Myth", the year seems to be delivering on its claim. With a whole host of other dramas on the lineup for the rest of the year, such as "My Roommate Is A Gumiho", "Racket Boys", "Doom At Your Service" at the latest, one cannot help but wonder what new talents these dramas will bring to the forefront.
As for now, here are our top 5 Korean rising stars who are expected to rise to fame soon, in no particular order of ranking!
1. Kim Kwon
Most recently having appeared in the tvN's adaptation of the popular webtoon of the same name, "Navillera", Kim Kwon undeniably caught the eye of the majority of viewers for his multidimensional character. Even though he's portrayed as a bully, to begin with, the eventual unraveling of his personal past allows viewers to relate to him, understand him and empathise with him further. By the end of the drama, his character HoBeom, much like the other characters, is able to process his trauma and find his own happiness. Even with such a short role, Kim Kwon was able to captivate the audience and root for him, which speaks of his talent and bright future ahead.
2. Tang JunSang
Having debuted in 2014, Tang JunSang first caught the public eye with his role as a North Korean soldier Geum EunDong in "Crash Landing On You. At the tender age of seventeen, Tang JunSang is already set to appear in two significant productions in 2021. One of those includes the Netflix drama "Move To Heaven" alongside Lee JeHoon as well as the sports drama "Racket Boys", both in considerably main roles.
3. Shin SeungHo
Shin SeungHo debuted in 2019 with the youth/coming-of-age drama "Moment At Eighteen" alongside Ong SeongWu and Kim HyangGi as Ma HwiYoung, a troubled but intelligent young man who crumbles under the pressure from his family to perform well and as such, ends up going down a potentially dangerous path. However, by the end of it, we do get to see him redeem himself by acknowledging his wrongful past. He also starred as the lead actor in the film "Double Patty" alongside Red Velvet's Irene  which got him global attention.
ASTRO's MoonBin doesn't hesitate to take on roles that are outside the norm or unconventional and that is exactly the quality that will take him places. While usually idols are seen carefully constructing their image in public, MoonBin seems to be more interested in doing work that actually matters and contributes to society. His portrayal Jung OhJe in "Moment At Eighteen" finally established him as an actor and with "The Mermaid Prince: The Beginning", he showed immense potential which will hopefully pave the way for an even brighter future.
5. Nam DaReum
Nam DaReum has been an actor for a very long time now but he finally gained the recognition he deserves as a serious actor with his portrayal of the younger self of Kim SeonHo who plays Han JiPyung in "Start-Up". There can possibly be no looking back from thereon. The actor has already received multiple casting offers, out of which he has been confirmed to appear on "Annarasumanara" as the younger version of Ji ChangWook.
Which other rising star would you add to this list? Share your thoughts with Kpopmap in the comments section down below!