Warning: spoilers from episode 1 to 6.
The school romance web drama "A Love So Beautiful" with WEi's Kim YoHan, So JooYeon, and Yeo HoeHyun is winning the heart of a lot of viewers.
It is the first love romance story of the cheerful high school girl Sin SolYi (So JooYeon) and her childhood friend Cha Heon (Kim YoHan) who is living next door and for who she has a one-sided love.
So JooYeon (acting as Sin SolYi) likes Kim YoHan (acting as Cha Heon) and expresses her love for him. On the other side, Kim YoHan cares about her but his feelings are not clear. He is a tsundere who is sweet sometimes. So JooYeon and Kim YoHan's love story is blooming and many are waiting for the next episodes.
Here are the most heart-fluttering scenes from episodes 1 to 6.
1."Don't go"
Kim YoHan was mean to So JooYeon and she ended up feeling sad and wanted to transfer school. He finally gathered the courage to tell her to not go and showed that he was interested in her and wanted her to stay.
2. Close eye contact
In this scene, So JooYeon entered Kim YoHan's house and found him sleeping. She started to touch his eyelashes but noticed he was burning hot.
She put a towel on his forehead to lower the fever and was looking at him from very close when he opened his eyes.
Her heart must have skipped a beat.
3. Sweet bike ride
Kim YoHan and So JooYeon's bike ride looks so heart-fluttering with him smiling and her hugging him tightly.
They are so cute.
4. Cute headband
So JooYeon really wanted to see Kim YoHan wearing this cute cow headband. However, he refused at first.
She cutely begged him to wear it just once. To make her happy, he finally agreed and gave his cutest smile.
5. When he ran to give her his jacket
At the school, So JooYeon made a mistake and her outfits were ruined by some drinks. Kim YoHan was quick to go get his jacket to bring it to her. He ran to the backstages to give it to her but Yeo HoeHyun was quicker than him. You could feel that he was worried about her.
Bonus - Swimming poll party with Yeo HoeHyun
Here is a little bonus with this lovely scene. Yeo HoeHyun prepared a special event for So JooYeon at the swimming pool and it looked lovely.
Who also wants a ride on that pineapple pool float?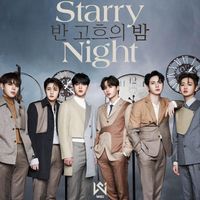 Became a fan of WEi
You can now view more their stories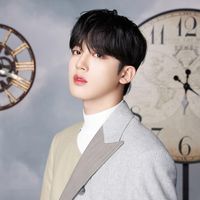 Became a fan of Kim YoHan
You can now view more their stories