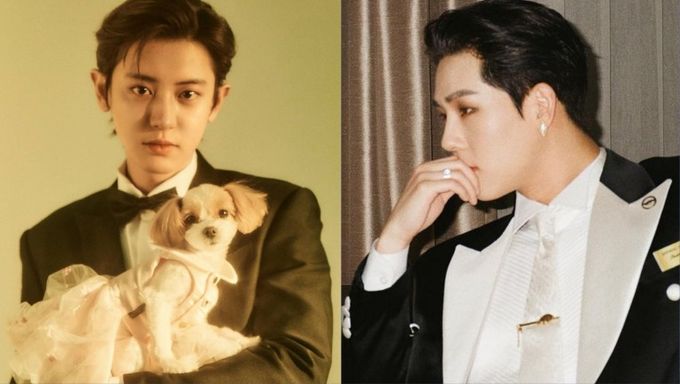 Aspiring artists have to go through a number of steps and processes before they can debut. This includes training, grooming, image building, makeovers, exercise, and more. Usually, before a group is officially debuted, the members are introduced in project groups, such as in the case of JYP Entertainment or they make cameos in other established artists' music videos.
If you look back at some of your favourite music videos, you'll be sure to spot at least one familiar face. Here are 5 K-Pop male idols who appeared in music videos before their debut!
The BTS members JungKook, V, J-Hope, Suga, Jin appeared in former labelmate Jo Kwon's powerful and intense music video for 'I'm Da One' in modest supporting roles and as background dancers. Today, they're known as the "Nation's Pride" and world stars.
6/13 of SEVENTEEN appeared in NU'EST's music video for 'Face'. They were all really young but the passion to do well clearly showed in their eyes. They played characters of a group of bullies, completely contrary to the concepts the group takes up now.
The MONSTA X rapper appeared in C-REAL's music video for 'Joma Joma' where he played the object of the girls' affection and interest. He wore glasses and had permed hair which is strikingly different from the look he goes by now. Either way, it was refreshing to see him in the music video in a different light!
It is common for artists to appear in their labelmates' music videos, especially before their debut. EXO's ChanYeol, one of the most popular K-Pop idols today, appeared in "Nation's Girl Group" Girls Generation's Japanese music video for 'Tell Me Your Wish (Genie)'. He played the protagonist of the story and did it amazingly well too!
San E has been one of the most respected rappers in the industry for quite a while now. His music video for 'Tasty San' features former JYP artists GOT7's JinYoung and JB and former JYP trainee and current BTOB member Peniel.
Bonus!
VIXX members Ravi and Leo appeared in soloist and actor Seo InGuk's fun and upbeat music video for 'Shake It Up'. They can be seen partying and having the time of their lives. The mood of the music video and song is quite similar to VIXX's vibe as well so we're not surprised!
Which one of these cameos surprised you the most? Share your thoughts with Kpopmap in the comments section down below!