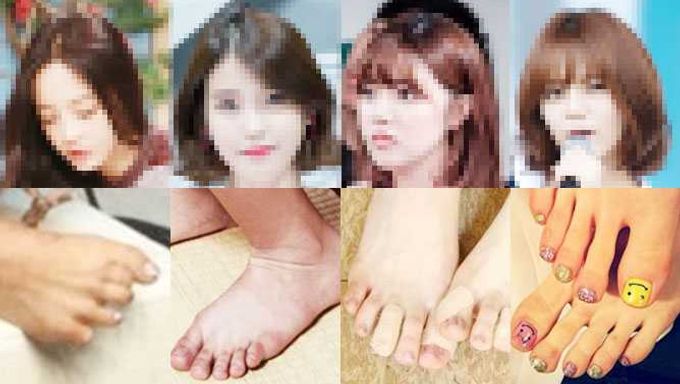 Can you guess these 5 K-idols by their knobbly feet?
We know it's hard to be perfect, but sometimes several stars make it look so easy. Because many of them think of cosmetic surgery as a quick fix to their problem. Considering all the advances in plastic surgery and airbrushing technology, it's easy for many of them to appear perfect. But one of the body parts is not true of the magic; plastic surgery has yet to address is feet. These celebrities have loads of money, but it seems like they can't part with it to fix their horrible feet. We're just trying to point out the realistic attributes of these seemingly perfect idol stars. Here're 5 idol girls who have the pretty rough feet. 
Must Read : 5 Of The Prettiest Male Idol Hands
If you're a real K-Popper, you should be able to get a perfect score on the Kpopmap quiz, "Whose feet are these?". If you can clear all 5 stages for male and female stars, you are truly a hard-core idol fan. These shockingly ugly feet are from the list "Top 10 Idols With The Horrible feet." The way to play this quiz is easy. First, you see an idol's body picture, but the picture only shows you her feet clearly. Next, you guess whose feet they are and which group they are from. So, test your knowledge and see if you can identify these K-idols just from their feet. Scroll slowly!
Must Read : QUIZ: Do You Know the Correct Leader of These K-Pop Groups?