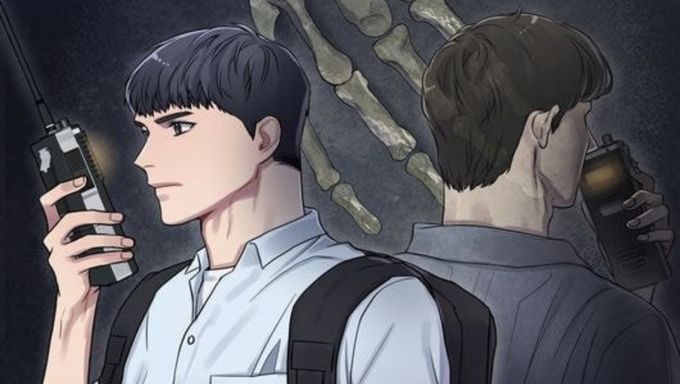 In recent years, several popular webtoons have been adapted to K-Dramas, many have been confirmed to be getting drama adaptations and even more have already been announced. However, there is also a reverse flow happening in the drama and webtoon industry. Many popular K-Dramas and Korean films are getting webtoon adaptations! Such a cultural medium exchange allows for webtoon readers to enjoy the best of K-Dramas and K-Drama watchers to experience the best of webtoons. 
Here is a list of popular K-Dramas and movies that are being turned into webtoons!
1. "Fight For My Way"
Starring Park SeoJun, Kim JiWon, Ahn JaeHong and Song HaYoon in the leading roles, "Fight For My Way" is a story about the challenges of youth as well as the happiness it brings. Four best friends chase their dreams despite their better judgment and end up creating the life they have always desired for themselves while retaining their core values. It is a romantic comedy with lots of romance and lots of comedy!
While no official date has been announced yet, you can read the webtoon on Naver and Kakao when it is released!
You can know more about this webtoon here!
2. "Healer"
Starring Yoo JiTae, Park MinYoung, and Ji ChangWook, "Healer" is about the dark side of politics and a pursuit for the truth that often gets suppressed. It is an action drama but there are also undertones of romance, making it the perfect drama for a wide variety of audiences. Now years after its broadcast, the drama is getting a webtoon adaptation.
The webtoon will be available for reading on Naver and Kakao when it begins serialization. 
3. "On Your Wedding Day"
"On Your Wedding Day", a romance film starring Park BoYoung and Kim YoungKwang is also getting a webtoon adaptation. The film tells the story of a man and a woman who met in their school years and fell in love. However, as life would have it, they go through ups and downs in their relationship before eventually drifting apart. Later, he receives a wedding invitation and the two get their closure on her wedding day.
This webtoon will be serialized on Naver and Kakao when it is released.
4. "Bad Guys"
Starring superstars Ma DongSeok, Park HaeJin and Kim SangJoong, "Bad Guys" tells the unlikely story of a group of criminals led by a police detective to combat violent crimes on the rise. With a star-studded cast, this drama was incredibly popular during the time of its broadcast. Later, a second season and a film were also made for the same. Now, this drama is also getting a webtoon, speaking volumes about its lasting popularity.
This webtoon will be serialized via Naver and Kakao. 
5. "Signal"
One of the most highly rated and successful K-Dramas, both critically and commercially, "Signal", starring Kim HyeSoo and Lee JeHoon is getting a webtoon! "Signal" is a crime thriller with elements of time travel and fantasy where a detective from the year 2000 communicates with a criminal profiler and a veteran detective in the present time to solve a string of cold cases. "Signal" has received a J-Drama adaptation, a special episode as well as a recently released Japanese film. 
"Signal", the webtoon, will also be serialized on Naver and Kakao.
Which of these webtoons are you excited about the most? Share your thoughts with Kpopmap in the comments section down below!