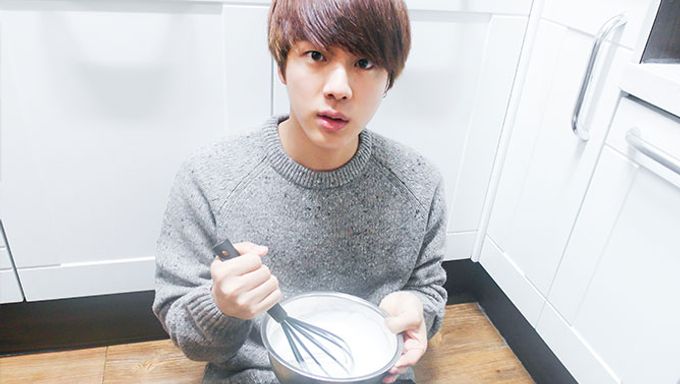 Girls! Does 'cooks well' fit in your ideal type of men? Well, we've got your potential husbands right here!
K-Pop idols are good at singing, good at dancing, good at being at handsome... and they're also good at cooking?! It literally can't be true - but apparently it is! The cooking-man is the current ideal type fad among the Korean ladies. Is it yours?
Must Read : Chart 10 Wednesday: K-Pop Idol Chefs Best at Cooking Delicious Food
Let's see the 5 K-Pop idols who are not only good at singing and dancing, but also good at cooking! Why are they so perfect?
1. D.O of EXO
D.O is chosen as the best cook among EXO members! He is said to be very good at making fried rice and spaghetti pasta dishes.
2. JB of GOT7
We know that JB is a sweet guy, but did you know that he's also good at cooking? He showed off his cooking skill in "Pretty Boys' Winter Camp", while making Korean soup and spicy stir-fried pork with vegetable.
3. Jin of BTS
Jin of BTS is famous for a big eater, but he's also famous as a big chef.  He reportedly made rice cake soup for his members during every New Years - a traditional dish eaten every News Years to 'gain a year older'.
4. SungJae of BTOB
Sungjae of BTOB is a multiplayer who is good at dancing, singing, acting and cooking! We saw evidences of his passion for cooking when he won third place at the "Idol Cooking King".
5. Key of SHINee
A major key of SHINee! Key is rumored to be very good at making delicious lunchboxes.
Must Read : BLOCK B's P.O. Reveals What Food He Wants to Cook