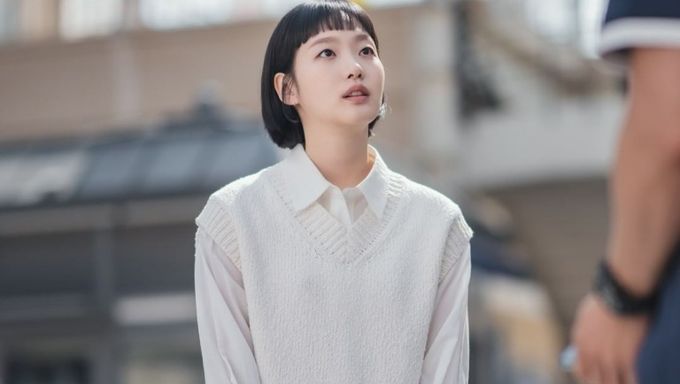 "Yumi's Cells" is the much-awaited webtoon-based K-Drama that will be released on Sep. 17, 2021. It stars the popular actress Kim GoEun and actor Ahn BoHyun.
Kim GoEun plays Kim YuMi who is an ordinary office employee but not the best at expressing herself. She is on a journey of self-discovery. Ahn BoHyun plays Goo Woong who is an emotionless man with a romantic side. 
As the drama will be released soon, we've compiled a list of reasons why you should look forward to watching it. 
1. Unique twist to character perspective
Usually, the lead actor is the one conveying all of the emotions that they are feeling.
This time we will get to explore our protagonist's perspective and emotions through the help of her cells (personified characters).
Not only will it add fun to the situation, but it will add depth to her character. "Yumi's Cells" will also make us think a bit deeper about how complex our own emotions are.
2. Dedicated actors
Both Kim GoEun and Ahn BoHyun are well-known in the Korean acting industry. They are known for their ability to suck audiences into a story through their convincing acting. 
This time, Ahn BoHyun went the extra mile and grew out his hair to fit the look of his character. In an interview, he said that he wanted the audience to see him as an authentic version of his character Goo Woong. He said that he also tried his best to adopt Goo Woong's simple mindset and portray it with sincerity.
3. A romantic interest casting we didn't know we needed
"Yumi's Cells" is bringing us a love line and acting collaboration that we didn't know we needed. SHINee's MinHo has been cast for the part of WooGi.
WooGi is another office worker that YuMi has a crush on. He is always cheering her on and works hard. MinHo said that he really wanted to take part in this drama and that he hopes it'll bring comfort to his fans.
We're excited to see the chemistry between him and Kim GoEun.
4. The best of both mediums
This drama will be the best of both worlds because it will combine animation with live-action. This will be perfect for fans of both. The characters for YuMi's cells are also very cute and well-drawn.
In fact, the characters are so cute that even Ahn BoHyun couldn't resist taking a picture with one of the cells. Read more about it here.
5. Webtoon for those who can't get enough
If you can't get enough of the drama and want to be more entertained, you can also read the webtoon by the same name. The webtoon was written by Lee DongGeon and is available in both Korean and English. Click the links for the language you want to read it in.
If you would like to read about the differences between the "Yumi's Cells" drama and the webtoon, read this article.
Are you looking forward to watching "Yumi's Cells"?