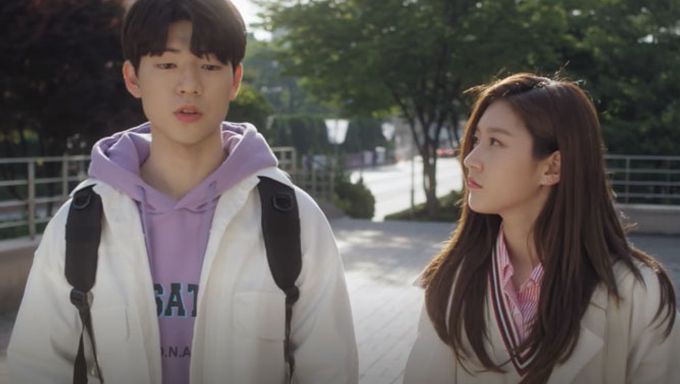 Aren't you missing a cute and funny campus romance drama? The web drama "Love Playlist" is well-loved in Korea even if quite underrated overseas.
"Love Playlist" has 4 seasons and is produced and broadcast by Playlist Studio. For those of you who don't know Playlist Studio made the popular web drama "A-Teen".
"Love Playlist" tells the love stories of university students in a relatable melodrama. For more complete information, poster, characters descriptions and more, don't forget to check our cast and summary here. The season 4 started back on June 19 and is about to end.
Here are 5 reasons why you should not miss it and start watching it now.
1- Easy to Access, Free, & Fully Subtitled
Playlist Studio has a very good service for overseas fans with multi-language subtitles available for their dramas. You can easily watch the drama (season 1 to 4) fully subtitled and for free on their V-Live channel.
2- Short Episodes
Like most of the web drama of Playlist Studio, one episode is of 15-25 minutes. Season 4 is of 16 episodes. As of Aug. 2, 13 episodes are out. It airs on Wednesday and Saturday.
3- Campus Romance
If you like campus romance drama, these days they are almost none to watch. If you like this genre, this drama is for you!
Also, at the difference of the majority of the dramas of the main channels, this web drama portrays dating in Korean university in a relatable and real way. It looks like the real Korean university life!
4- Fresh Rookie Actors
Lee YooJin, Park JungWoo, Bae HyunSung, Park ShiAhn, Kim HyungSuk, and Jung ShinHye are actor names that you most probably hear about for the first time. In this drama, you will be introduced to new fresh actors with good acting skills.
In season 4, Kim SaeRon was added to the cast. She is a famous actress who acted in dramas such as "Hi! School: Love on" (2014) and "Mirror of the Witch" (2016).
Many have been talking about the great chemistry between the actors.
https://www.instagram.com/p/B0St4lgn6h4/
5- If You Didn't Watch Season 1-2-3, It's OK!
Even if you haven't watched the first three seasons, you can completely understand season 4 without issues. At the beginning of the new season, there are a few flashbacks that introduce the new viewers to the characters and past stories. There is no need to worry about this.
Naturally, it would always be nice to start from season 1 because the story is all linked but it is not mandatory.
You can watch the first episode of the drama (season 4) below.
 Are you planning to watch?
Read More : "Love Playlist 4" (2019 Web Drama): Cast & Summary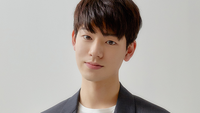 Became a fan of Bae HyeonSeong
You can now view more their stories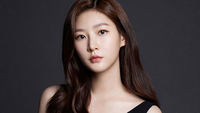 Became a fan of Kim SaeRon
You can now view more their stories