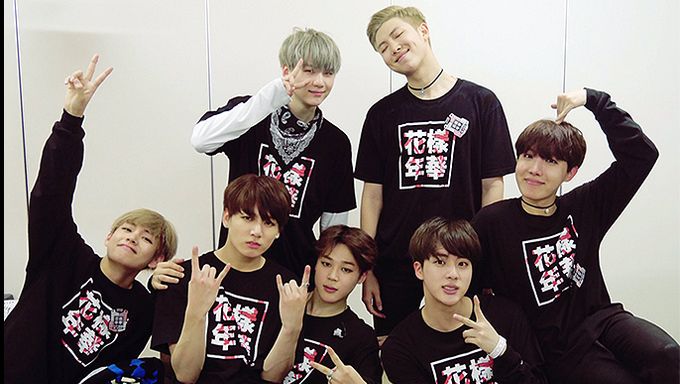 There would be no one against the fact that now is the prime time of BTS. Let's talk about what made BTS outstanding so far.
BTS is turning into world star as spending 6 months in a year touring abroad and the only continent they have never conquered is Africa. Now, they became not only Korean celebrities, while receiving tremendous amount of interest all around the world. As you know already, BTS won the prize at billboard music awards on May 21 as the first winner that takes place of Justin Bieber. For that fact, they got attention internationally. Then, what makes BTS so different from other groups in Korea?  K-Popmap listed 5 points of BTS.
Must Read : Best Scenes From BTS's BBMAs 2017 Press Conference
1. Target American market
First thing first, very different form other K-Pop idols who mainly target SE Asia or Chinese fans, BTS targeted American market directly. Because the half of members are rappers and hip-hop genre is more popular in US than any other countries.
2. Every member is talented
All BTS members are very talented. For example, Rap Monster is good rapper, composer, and also lyricist. Also, Suga and J-Hope started to rap and produce songs since they were teenager. This means that BTS can make their songs and many other things on their own without any help from others.
3. Great synergy effect 
Strong synergy effect BTS creates is the most important reason why they got so popular. Members who mainly rap are teaching vocalist members how to sing and vice versa. All the parts of composing and producing music are being distributed to all of members and it creates a huge synergy effect.
4.  High quality of music
However, eventually, the final point where fans are crazy about is their music. BTS's songs range from catchy EDM, hip-hop, trendy pop, rocking dance and various genre.  For these reasons, All of their songs are very easy to grab attentions. Additionally, their perfect choreography is the best. 
5. Story connoted in music
Songs such as 'SPINE BREAKER' and 'DOPE' including social message based on real problems in Korean society get interests from not only Korean fans but also foreign fans around the world.  From foreign fans, they received lots of questions  about the reason why they write lyrics about deep social things rather than things related to love, party, and beauty  like other idol groups. Likewise, BTS always has been earnest and serious about their music.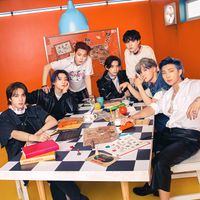 Became a fan of BTS
You can now view more their stories