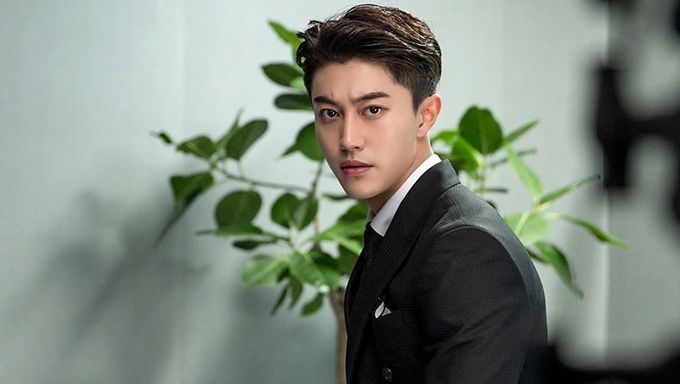 "If I can't have her, I will ruin her myself". This sentence is telling the whole of the character of Kwak DongYeon in "My Strange Hero".
The romantic comedy drama tells the story of BokSoo that was unfairly expelled from his high school because he was accused of being a school bully. When he is an adult, he plans to get revenge by going back to the school. However, it did not go as planned. He starts to get in trouble again and get linked to love again. For more information and picture about the drama, you can check our cast and summary here.
Kwak DongYeon is the second main lead Oh SeHo. He is a man with two faces. As the drama goes on, he gave serious chills and goosebumps to the viewers. From the high school top student to the director of the high school, Kwak DongYeon shows various evil attitude, close to craziness.
Be aware spoilers ahead. Before starting the listing of the reasons why Kwak DongYeon is a villain in the drama. It is worth mentioning that his character has some hardship that gives him some "excuses" for his attitude or somehow awake some pity for him. The harsh relationship with his mother seems to be central to his sentiment of inferiority.
While some viewers might feel some pity for him, his attitude is too close to the devil for others that cannot perceive him as a pitiful character.
1 - He is the Origin Of Yoo SeungHo (as BokSoo) Expulsion
Kwak DongYeon is at the origin of the main character's unfair expulsion of high school. Because he accused Yoo SeungHo of having pushed him off the roof of the school, the boy was expelled from school and was never able to graduate high school. The truth is that Yoo SeungHo tried to save him from his suicidal attempt. The truth was never revealed until now and Kwak DongYeon does not even feel sorry.
2- Pretending To Be Yoo SeungHo's Friend
Kwak DongYeon has two faces. In high school, he pretended to be a friend of Yoo SeungHo when he was only jealous of him, was loving the girl 'his friend' was dating and was lying behind his back. As an adult, he is openly the enemy of Yoo SeungHo but pretends to be his victim in front of Jo BoAh (as Son SooJung).
3- Psychopath Sentences
The character is getting more and more desperate as he realized that he cannot have Jo BoAh to love him. His sweet attitude is torn off with psychopath sentences. Have a look at some of them below.
4- Creepy Smile
His creepy smile needs to be a reason for his craziness all by itself. Most of the viewers would agree that about it.
5- Kwak DongYeon's Charisma
Kwak DongYeon is definitely a rising actor with much potential with great acting. His acting is great and he has charisma. Without so much charisma, the impact of the character would be different.
Read More : "Weightlifting Fairy Kim BokJoo" And "My Strange Hero" Share This Common Point

Became a fan of Kwak DongYeon
You can now view more their stories