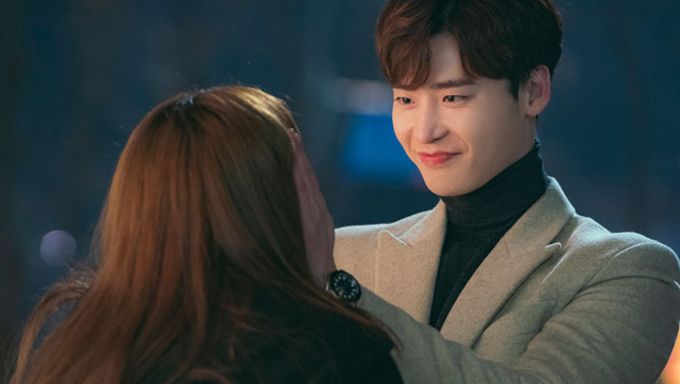 "The longer I wait, the deeper my love will be" by Lee JongSuk (as Cha EunHo).
Viewers of "Romance is a Bonus Book" can only fall deep in love with the main character acted by Lee JongSuk. He is just the perfect boyfriend!
In the drama, he is in love with Lee NaYoung (as Kang DanYi) and that for a long time. He started to express his feelings for her and has been waiting for her to realize her own feelings too. The couple love story got viewers addicted to the drama. Here are 5 reasons why viewers of the drama are in love with Lee JongSuk.
Let us know what makes you fall in love with Lee JongSuk as Cha EunHo. Be aware of spoilers.
1- Hilariously Cute
Who does not like a cute guy? Lee JongSuk is acting cute in front of Lee NaYoung but also has quite a few solo scenes where he makes viewers burst into laugher.
Here is one scene. Lee JongSuk wants to contact Lee NaYoung who is out on a date with his rival Wi HaJoon (as Ji SeoJoon). He is in an internal dilemma, contact or not contact... Self-conscious of his childish attitude, he tries to act rationally and smartly.
For more of his hilarious scenes, you can have a look here.
2- Poetic and Heart Fluttering Lines
Lee JongSuk knows how to perfectly say cheesy, poetic, and heart fluttering lines. He steals women heart in a few seconds.
Noona, I am not just a 'dongsaeng' but "I am a fine guy."
His confession skills are also poetic and touching. "From spring to summer, from summer to fall, and from fall to winter. Do you know when the season changes? Do you know exactly when winter ends and spring begins? I don't know when exactly my feelings for you started to grow."
3- Sincere Deep Love For a Long Time
It is always romantic to know that the guy you like has only loved you and that his love is deep and sincere. Lee JongSuk has this type of love for Lee NaYoung and his feelings for her are just too much to handle for the viewers.
4- Trustworthy and Supportive
When you are looking out for a boyfriend, you would preferably search for someone you can trust and that support you in any situation. Lee JongSuk is trustworthy and shows his unstoppable support for Lee NaYoung at several times. He is the one she can rely on in any situation.
5- Appealing And Handsome Looks
The actor is attractive and handsome making viewers, even more, fall for him. With his perfect fashion, model-like figure, and handsome face, it is hard not to find him charming. Lee JongSuk also knows how to seduce with his cute and sexy charms.
Read More : 5 Moments When Lee JongSuk Made Viewers Heart Flutter With Hilarious Cute Scenes In "Romance Is A Bonus Book"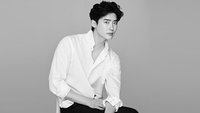 Became a fan of Lee JongSuk
You can now view more their stories