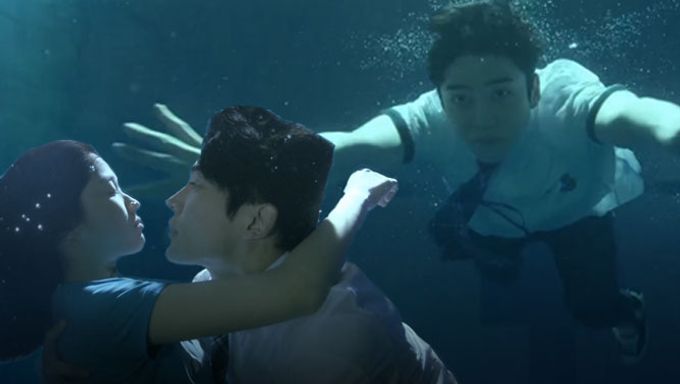 Hard to believe that already half of "Extraordinary You" aired! Numerous viewers are hooked onto the plot and fell in love with the characters.
The drama tells the story of a girl who realizes that she is a supporting character inside a romance manga named "Secret". She tries to change the fixed story for her love and life. Kim HyeYoon, SF9's RoWoon, APRIL's NaEun, Lee JaeWook, Kim YoungDae, Jung GunJoo, and Lee TaeRi are the main actors. For more information about the drama and webtoon, characters description, posters, and teaser you can check our cast and summary here.
Viewers of the drama -in and out of Korea- have been falling for the lead male character HaRu acted by RoWoon.
Here are what could be the best 5 scenes of HaRu in the first part of the drama. Be aware of spoilers.
As more scenes are to come in the second part of the drama, stay tuned for part 2. Let us know in the comments which scenes made you swoon for him.
1- Flowers & water pond scene
The scene at the water pond is one of the first romantic scenes of the drama and also the one when DanOh (Kim HyeYoon) gave him the name of HaRu (RoWoon). The set and display of the scene were just stunning with both lying on the grass surrounded by flowers and fireflies at night looking at each other.
When HaRu removed the flower from DanOh's hair, it was also heart fluttering. This was the beginning of their beautiful romance.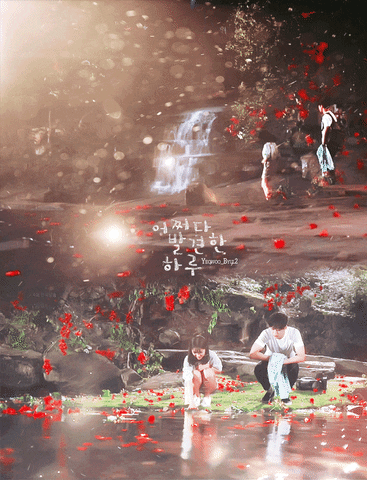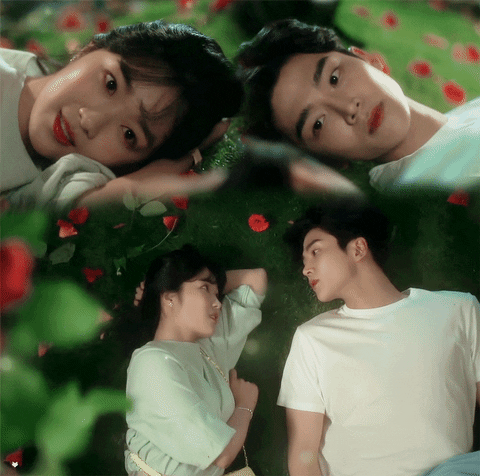 2- Punching scene
We thought that HaRu was a kind, silent, and passive boy but that was not the case. The first time HaRu showed his charisma and will to protect DanOh was in this punching scene.
Baek Kyung (Lee JaeWook) was trash talking to DanOh and screaming at her. Hearing these hurting and aggressive words, she was crying. This is when HaRu arrived, punched Baek Kyung, and cooly said "Let's go, Eun DanOh!" while grabbing her wrist.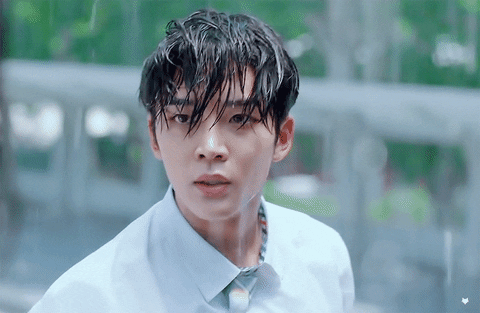 They left Baek Kyung lying and yelling on the floor "Who are you?" with the superb answer "Even if I tell you, you can't remember because the scene is changing soon".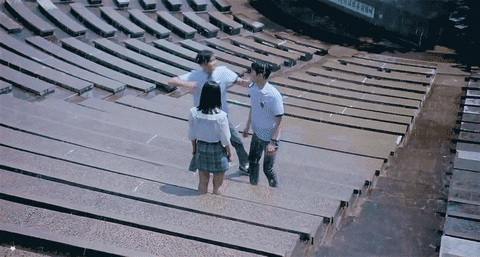 Who would let the person they loved being attacked with such hard words?! HaRu took the right decision even if be non-violent is always better.
3- Sandwich scene
The main reason I pick this scene is just because HaRu looked adorable.
At school, DanOh got them the popular sandwiches to eat. HaRu had a bite of it and some of it was on the corner of his mouth. Ignoring this fact, he just kept smiling to DanOh cutely.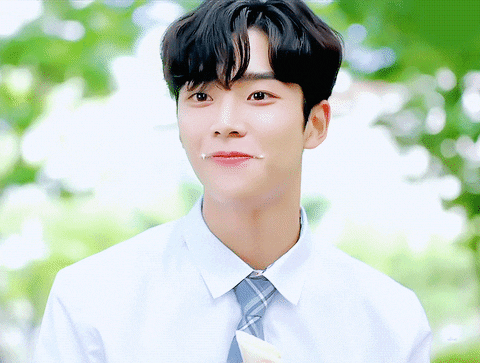 DanOh then wiped the mayonnaise from his lips with her thumb and that got him to be surprised. HaRu's charms have no end.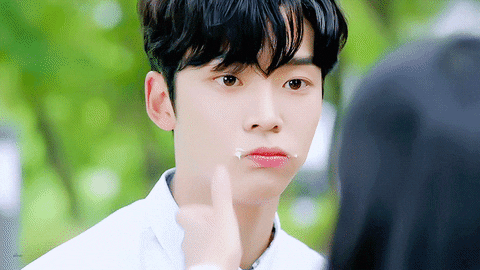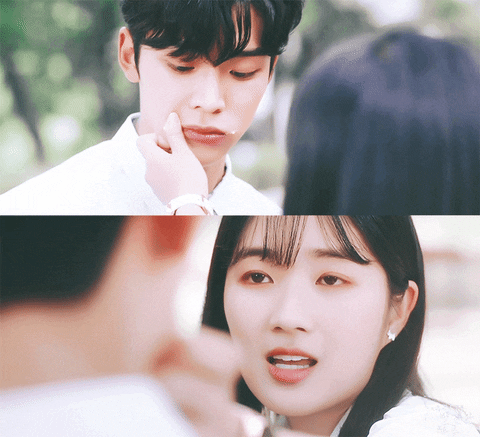 4- Swimming pool scene

Impossible to not think of this scene when HaRu jumped onto the water to save DanOh. By accident, she was pushed onto the school swimming pool. HaRu did not even hesitate one second and just dived in the water to save her.
The scene's set and filming were outstanding and one of the best underwater scenes in dramas so far.
5- "She keeps on bothering me/She is on my mind"
This selected scene was also heart-wrenching.
When HaRu was back but lost his memory, he kept on being bothered by DanOh. He couldn't remember her but she was on his mind. Both of them were at the library sitting at the same table. Reading his book, HaRu kept glimpsing at DanOh, sighed and laid down on the table while looking at her.
This was when his line made viewers' hearts to skip a beat with "She keeps on bothering me" which could also be translated as "She is on my mind". Indeed, he is interested in her and his heart was giving him huge signs about his true feelings.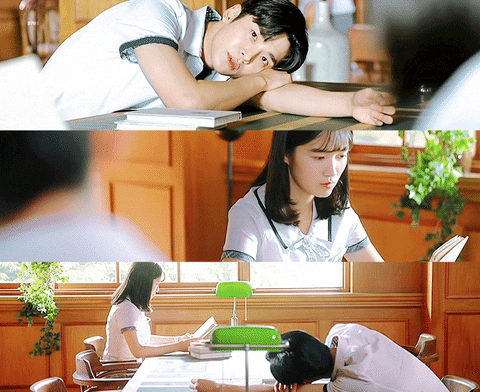 Read More : A Quick Introduction Of SF9's RoWoon For New Fans From "Extraordinary You"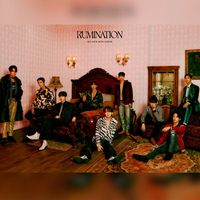 Became a fan of SF9
You can now view more their stories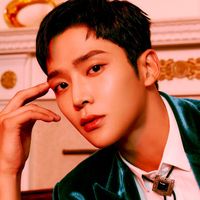 Became a fan of RoWoon
You can now view more their stories