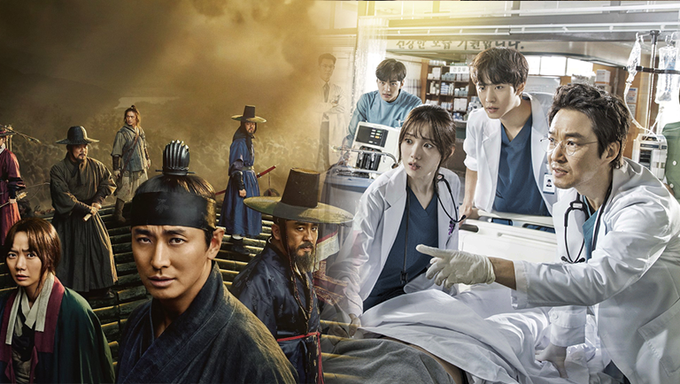 Many viewers have been looking for the season 2 of their favorite dramas and soon numerous season 2 are coming on our screen. Either the end of season 1 was not the true end of the story, or the drama was so popular that a season 2 was eagerly wanted.
In the upcoming months/years, the season 2 of various dramas will be released. Here are 5 season 2 we are looking forward to.
Let us know in the comment which one you are waiting for.
1- "Love Alarm" Season 2
"Love Alarm"
is about people who want to know their true heart in a society where people use an app to find out who likes them. Kim SoHyun, Song Kang, and Jung GaRam are the main actors.
At the end of the season 1 of "Love Alarm" on Netflix, viewers have been actively talking about the final scene. Yes, it could not be the end of the drama! Viewers were relieved to hear the plan of a season 2. The premiere date is yet to be released.
2- "Signal" Season 2
"Signal" tells the story of the present and past detectives linked by old unsolved cases. Lee JeHoon, Kim HyeSoo, and Cho JinWoong are tbe lead actors of the popular drama.
Many have been excited at the words of the writer Kim EunHee about a season 2 back in January. The premiere date is yet to be released but it might be 2020.
3- "Stranger" Season 2
"Stranger" tells the story of an emotionless prosecutor and righteous right detective who digs up about the murder of a sponsor and the truth around it. Cho SeungWoo and Bae DooNa were the main actors.
Back in September, there had been news about the possible production of a season 2 of "Stranger". Cho SeungWoo said he will appear as for Bae DooNa, she has been offered the role but will decide when the show is confirmed.
4- "Dr. Romantic" Season 2
"Dr. Romantic" tells the true lives of doctors in a humble local hospital with a genius surgeon and young doctors. The first season was extremely popular and the season 2 was announced.
In season 1, Han SukKyu, Yoo YeonSeok, and Seo HyunJin were the lead actors. For the season 2 to air in January 2020, Ahn HyoSeop, Lee SungKyung, and Han SukKyu will be the lead actors. Many are looking forward to it.
5- "Kingdom" Season 2
"Kingdom" is a Netflix original drama. Set in the Joseon period, when the king resurrects, the Crown Prince is sent to investigate on the people that are mysteriously turning into monsters due to starvation. He is searching for the secrets behind this.
Ju JiHoon, Bae DooNa, and Ryu SeungRyong will be back for a highly awaited season 2. The drama will air in the first half of 2020 on Netflix.