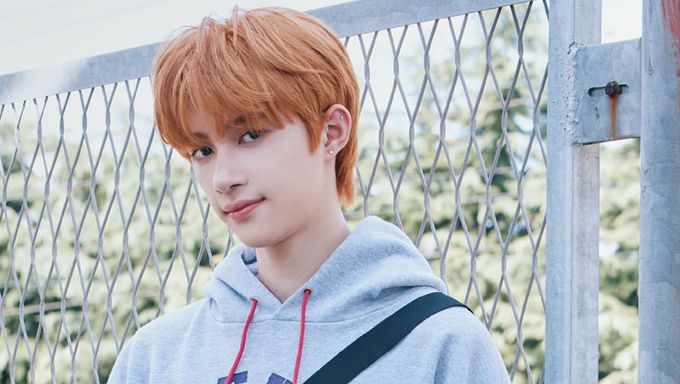 There will be 2 K-Pop boy groups who will be debuting on the same day on Oct. 28 and DRIPPINis one of them.
Under Woollim Entertainment, the boys had already gained the attention of many K-Pop fans because 6 out of 7 of the members had previously appeared on Mnet "Produce X 101".
With that being said, who is the one member that did not go onto the show? Well, you might already know and he is the maknae of the group, Alex, who was born in 2004.
Since only a few information about him was released online, Alex has caused curiosity among many K-Pop fans.
Kpopmap has then looked up and is ready to share with you the things you might not already know about him.
#1 1st K-Pop idol with German nationality
K-Pop is spread worldwide and it is no longer uncommon to see K-Pop idols with different nationality. Alex is known to be the very first K-Pop idol who holds a German passport.
His father is German and his mother is Korean. Alex was born in German and moved to Korea when he was about 5 years old.
#2 MBTI 
MBTI is a trend among Koreans these days and for those who are curious, Alex's MBTI is said to be ENTP.
According to 16personalities.com, "ENTP is someone bold and creative, deconstructing and rebuilding ideas with great mental agility. They pursue their goals vigorously despite any resistance they might encounter."
#3 Last member to enter Woollim
Compared to the other members of DRIPPIN, Alex is the last member to enter Woollim Entertainment as a trainee.
With that being said, he did not appear in Woollim's project "W Project" with the other members as he only had received 4 months of training back then.
#4 Broadcast appearance together with his father
When Alex was still a young child, he had actually appeared on SBS "Star Junior Show BboongOeBBang (literal translation)" with his father!
On the show, he had danced to M.I.B's 'Dash' and his father was also dancing beside him. You can check out the moment through the clip above.
#5 Capable of speaking 4 languages
There is just so much potential in Alex as it was said through an interview that he is able to speak 4 different languages. The languages are English, Korean, German and French.
Seeing the amount of languages that he knows, many K-Pop fans are thrilled as Alex will be able to communicate with them through the different languages in the near future.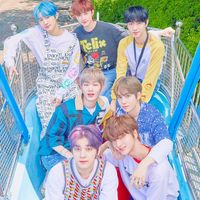 Became a fan of DRIPPIN
You can now view more their stories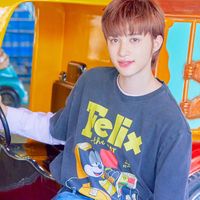 Became a fan of Alex
You can now view more their stories