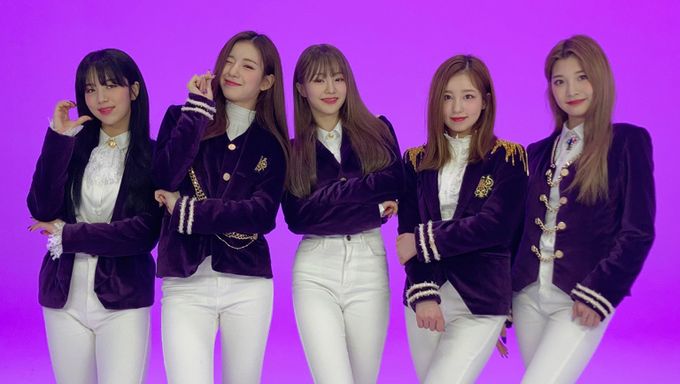 Back in 2020, there so many K-Pop groups which had made their debut and one of them is none other than woo!ah!.
The lovely girls are under NV Entertainment and they made their debut on May 13 with "EXCLAMATION" and title track 'woo!ah!'. One of the members left the group later, leaving them with a total of 5 members (NaNa, WooYeon, Lucy, Sora, MinSeo).
Not long ago, they had returned with "WISH" and title track 'Purple', make sure to check out their music video if you have not done so!
With each comeback, the girls are getting the attention of K-Pop fans from all over the world! Kpopmap thought it would be interesting to share with those who do not know much about them some interesting facts.
Check it out below!
1. Born after 2000s
Did you know that all of the members are born in 2000s?
It is no longer a surprise as Generation Z are taking over the K-Pop scene! Being the oldest member, NaNa was born in 2001 and maknae MinSeo was born in 2004.
2. Modelling activities
Even before they had hit their first anniversary, woo!ah! was selected as models for electric appliance brand, 'Panasonic'!
According to the representatives, they had selected woo!ah! as their models because of their outstanding visuals and skills.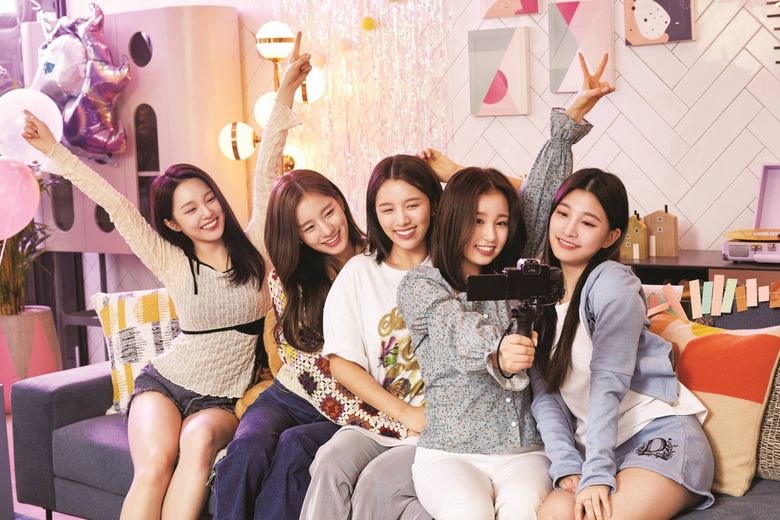 Panasonic OfficialWith their infinite potential, they have the confidence that woo!ah! will be a group that leads the new Korean wave!
Make sure to also check out their behind-the-scene video for their filming with 'Panasonic'!
3. Unexpected charms
Many K-Pop groups have reversal charms and fans love how they can easily switch from one expression to another especially when they are on stage!
In addition, many idols also show off different sides of themselves through various channels such as performance covers and so on.
Just a day ago, 3 members of woo!ah! had uploaded an adorable cover of BABYMETAL, a Japanese metal band.
Many fans did not expect them to do the cover but they love how it had turned out!
In addition, if you are following them on their Instagram, you would notice that they also upload adorable cover videos.
View this post on Instagram
Sometimes, fans love how daring they are and the fact that they are down-to-earth too.
Finally, the 5 young ladies also showed off a more charismatic side of them when they had prepared for a suit version of 'Purple'!
Do you like it too?
4. Ex-SM Entertainment trainees
Don't be surprised but two of the girls were previously trainees from SM Entertainment!
It was said that NaNa and WooYeon had done their training at the famous agency before they came to NV Entertainment.
Both were said to be cast by the agency and there is no doubt why they were just by looking at their gorgeous visuals!
5. Stable live performance
It is definitely not easy for any person to sing, dance and maintain a perfect facial expression on stage but it seems like the girls are nailing it!
When woo!ah! was promoting 'I Don't Miss U' earlier in March, they had appeared on MDR YouTube channel and showcase a live performance.
Many were impressed by their live performing skills and pointed out how it is not easy to sing and rap while executing those dance moves.
Who else is amazed by this group?
Became a fan of woo!ah!
You can now view more their stories