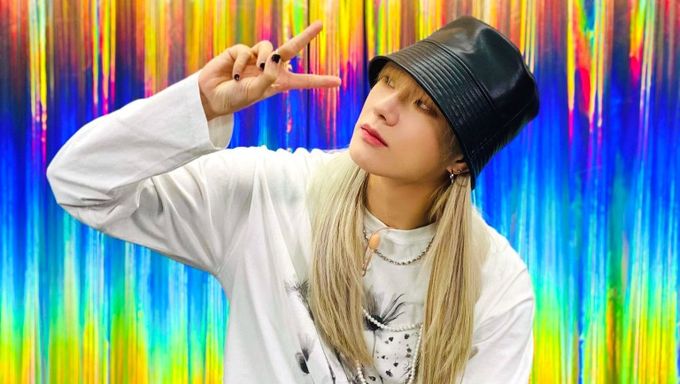 VICTON's HanSe recently released his first digital album "Blaze" with the title song 'Take Over' which has garnered incredible attention ever since its release. Besides HanSe's incomparable talent, his vocal and rap tone, production value and lyrical quality, another highlight of this release was HanSe's fashion.
While his style for "Blaze" was definitely regal, gender-neutral, and innovative, we cannot help but notice that HanSe's personal style too, is definitely worth high praise.
Here are 5 looks by HanSe that show how he can make even casual clothing look like it's haute couture!
1. This pearl and leather look
Leather and pearl are strong statement pieces that aren't usually seen together. However, HanSe combines the waxy grip of leather with the delicate beauty of pearls and accessorizes with his iconic anchor chained watch and rings.
A different look where he incorporated pearls into his fit was when he paired a soft off-the-shoulder cardigan with a pearl necklace, pearl earrings, and a beret. Pearls are truly HanSe's best friend.
2. An ancient Prince transported to the modern world
HanSe's long hair for his first digital album "Blaze" became quite the topic of discussion from the moment that concept photos were released for the same. When we say long, we don't mean shoulder-length or just enough for a ponytail. HanSe sported waist-length flowy locks with the utmost grace for the music video of 'Take Over'. This look, with his hair tied back except for a few fringe pieces and bangs and an oversized, warm, fall-inspired cardigan is definitely giving us "1000-year-old gumiho" energy.
3. The perfect date look
This picture will make anyone fantasize about going on a coffee date with HanSe. His sleeves are rolled up effortlessly and his hair falls on his forehead, framing his face perfectly. This look is dreamier than ever and we can't deny the romantic vibes we're getting from it.
4. The white tee and jeans look but better
HanSe pairs the simplest white tee with denim pants and a belt but gives it his own unique spin by picking a low-rise pair of jeans that expose his Calvin Kleins. With a delicate chain around his neck and some hoops for earrings, coupled with his favourite watch, this look is as edgy as it gets.
5. Tweed but make it cool
Tweed is definitely a popular fabric and one that gives a rather classic, sophisticated look. However, we can't think of anyone who looks as cool as HanSe wearing a classic tweed shirt. With a couple of buttons undone, a transparent framed pair of glasses, hoops, chains, and rings, HanSe looks like the rockstar of our dreams.
Bonus!
Chuseok Special
HanSe's hanbok look for Chuseok, combined with his watch and chains could not have made him look cooler than he already does. This is the style icon we need and deserve.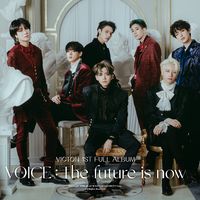 Became a fan of VICTON
You can now view more their stories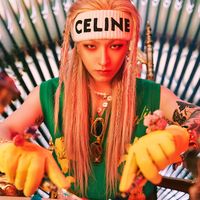 Became a fan of Hanse
You can now view more their stories