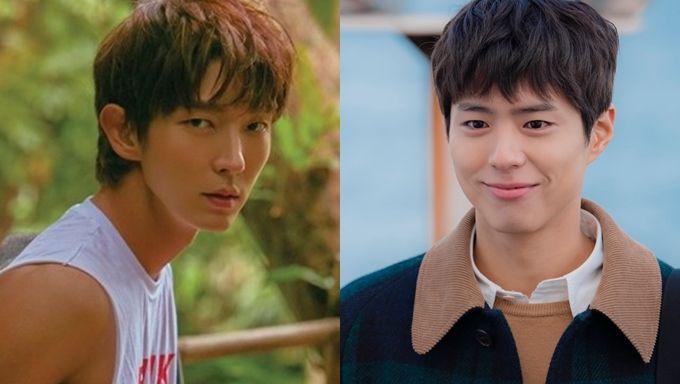 The lineup of 2020 dramas already sounds amazing however some top actors are missing from the lineup.
Lee JongSuk is in the army. Lee MinHo, Kim SooHyun, Park SeoJoon, Ji ChangWook, Nam JooHyuk, Seo KangJoon, Joo Won, Hyun Bin, Yoo SeungHo, Jang KiYong, Jung HaeIn, and more are in talks or confirmed for a drama in 2020. However, there are top actors with no news of a drama in 2020.
Here are 5 Hallyu actors (excluding acting-dols) that have yet to announce their 2020 drama. Please look forward to part 2.
Lets us know in the comment who you are waiting for the news from.
1- Lee JoonGi
Lee JoonGi did not act in drama in 2019 but he made a cameo in "Hotel del Luna" for his friend IU. The actor has yet to announce his plans for a 2020 drama.
2- Jung IlWoo
Jung IlWoo came back from the army and filmed "Haechi" early in 2019. There is no news yet about a 2020 K-Drama however he is acting with the main role in not one but two Chinese dramas.
3- Song JoongKi
Song JoongKi has yet to announce his 2020 drama. Many are hoping for a new season of "Arthdal Chronicles" as the season 3 ended with a cliffhanger. But the actor might choose another project.
4- Park BoGum
"Encounter" (2018-2019) was the last drama of Park BoGum and many are looking forward to his next drama. There is no news yet about a 2020 drama.
5- Kim WooBin
Kim WooBin is back healthy after fighting nasopharyngeal cancer. He is in talks for the movie "Wiretap" but no mention of a potential drama in 2020. Kim WooBin's last drama was in "Uncontrollably Fond" (2016).
Read More : Best 6 K-Dramas OST Of 2019