"Dazzling" also called "The Light in Your Eyes" is a fantasy comedy romantic with Nam JooHyuk, Han JiMin, Kim HyeJa and Son HoJun. The drama has been interesting many international viewers and also ratings in Korea have been increasing for the past weeks.
Viewers are hooked onto the drama! JTBC released 5 questions that are yet to be solved and that viewers are impatient to know about.
1- Where is HyeJa's watch?
The watch that permits HyeJa to travel in time appeared again in the drama as a working one.
2- Who is the grandpa that has the watch?
Who is the grandpa that has the watch? Can he really turn the time like HyeJa?
3- Does JoonHa know HyeJa's secret?
Does JoonHa know about HyeJa's secret? She is wearing the same clothes and knows a lot. Time to time, it seems as if he knows. But nothing is sure.
4- Are YoungSoo and HyunJoo going to date again?
The two characters romance have been interesting the viewers from the beginning. Will she meet the 'loser' again?
5- Can HyeJa goes back to her young-self?
Can HyeJa return to her 25 years old self? All the viewers are curious about it as nothing is sure.
What are you the most curious about?
Read More : Nam JooHyuk Moved Viewers For This 3 Reasons In First Two Episodes Of "Dazzling"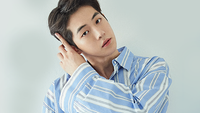 Became a fan of Nam JooHyuk
You can now view more their stories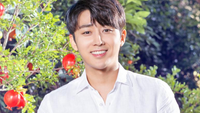 Became a fan of Son HoJun
You can now view more their stories