"Arthdal Chronicles" not only have an addicting story but also stunning characters. Lead and supporting characters all participate in the exciting development of the story.
One of the qualities of this drama is that the cast is composed of strong women. It is not that common to see such an amount of powerful and cool female characters in a K-Drama.
The drama has numerous strong female characters. Here is a selection of only 6 of them. Let us know in the comment who is your favorite or if your favorite is not on the list.
Be aware of light spoilers. 
1- TanYa
Kim JiWon is acting as TanYa. At the very beginning, it was hard to tell that TanYa was strong. However, throughout the drama, her character evolved and became stronger and stronger.
She learned how to gain power and to obtain what she wants. TanYa did not show real "warrior" skills but she showed that she can protect herself even when she was in a hopeless and helpless position.
2- Tae AlHa
Kim OkVin is Tae AlHa. She wants power and is ready to do everything for it. At the beginning of the drama, we could have thought, that she earned power by seducing men.
However, it turned out that she is a smart strategist and a great fighter too. She defended herself when she was about to be assassinated.
3- Noon Byul
Elena An is Noon Byul, a Neantal. At first, she appeared quite weak and just following the order of her father and sister.
However, she proved that she can defend her family with her martial arts skills. Moreover, she does not hesitate to go up to the danger to protect the one she loves. Lastly, because she is a Neantal, she is the strongest female character.
4- Karika
Erika Karata acts as Karika or Momo Tribe Xabara. She is the strong leader of the tribe. With great leadership and courageous heart, she stole the heart of many viewers.
Karika is cool and keeps her promise. She does not only gives orders but also participate in the action.
5- Hae TuAk
Yoon SaBong is acting as the cool Hae TuAk. She is Tae AlHa's right hand. The female warrior is skilled in martial arts and is quick with her swords.
Hae TuAk has a funny and clumsy attitude however she is not easily scared and ready to do everything to help Tae AlHa.
6- Mirusol
Bae DaBin took on the role of Mirusol. She is part of the Myo Clan of the Ago Tribe and is a warrior. The high ranked warrior has outstanding fighting skills.
Mirusol is also smart and does not want to mistreat the weaker.
Read More : QUIZ: Should You Date EunSeom Or Saya [Song JoongKi]?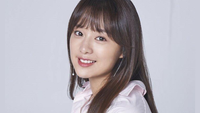 Became a fan of Kim JiWon
You can now view more their stories