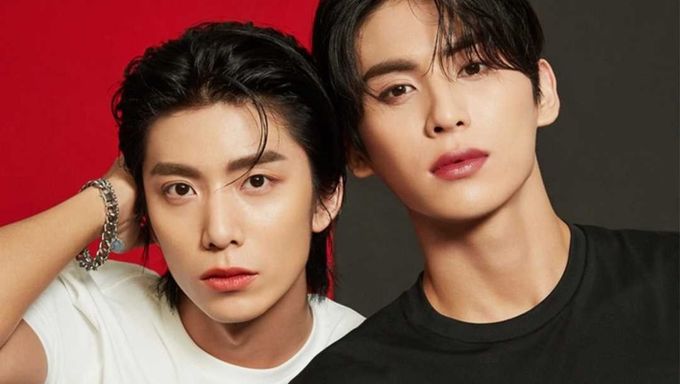 Recently, Vogue Korea released a sizzling new pictorial of SF9's Yoo TaeYang and HwiYoung, showcasing their collaboration with M.A.C Cosmetics. It featured the two men wearing M.A.C's new "Lustreglass Sheer Shine Lipstick" and they looked stunning, to say the least.
View this post on Instagram
FANTASY have been gushing over the pictorial relentlessly and rightfully so! There couldn't have been better models for M.A.C's new lipstick and here are 6 instances that prove the same!
HwiYoung has a habit of pressing his lips together. If that doesn't say "lipstick model", we don't know what does!
Yoo TaeYang on the other hand has a habit of biting his lips! This collaboration was a match made in heaven.
HwiYoung has almost no lip tint on but his lips still look like they were painted on with an artist's brush.
TaeYang makes FANTASY's hearts flutter when he plays with his lips like that while concentrating on something.
How does one simply survive this much handsomeness?
We will never get over how soft and plushy his lips look.
Needless to say, M.A.C Cosmetics knew exactly what they were doing when they picked Yoo TaeYang and HwiYoung to be their models. We can't wait for many more pictorials like this.