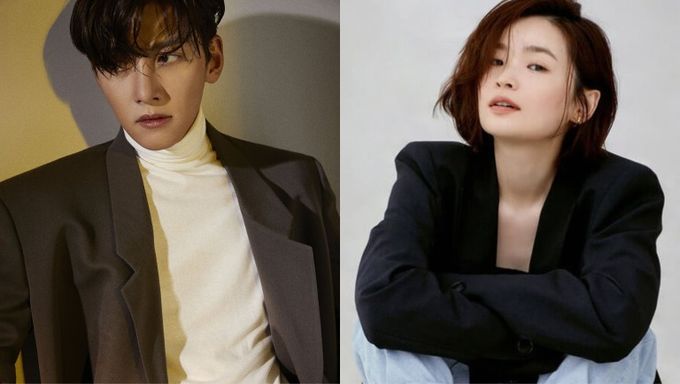 Korean celebrities are often known to have been cast in a number of ways. From auditions to street scouting, Korean entertainment companies know exactly how to identify diamonds in the rough. This is exactly the reason why so many of the celebrities, both idols and actors, that we know and love today are incredibly talented in not just one art but multiple ones! It is common for K-Pop idols to take on acting and even vice versa, actors also cross over to the idol life. Similarly, for those who don't opt for the idol life but are still talented in music, pursue the same through albums and OSTs. For instance, Park BoGum is an incredible singer besides being one of the best actors in the industry and the artist has an entire studio album and multiple singles under his name.
With that said, here are 6 Korean actors who have artfully sung the OSTs to their own songs!
The Hallyu heartthrob Park SeoJoon is not only insanely talented in acting and the art of making fans fall in love with him at first sight but also is an incredible singer. He has sung the OSTs for a number of his K-Dramas such as "Hwarang", "She Was Pretty", "Kill Me, Heal Me" and "A Witch's Love". Listen to Park SeoJoon's OST 'Our Tears' for "Hwarang" below!
While this doesn't come as too much of a surprise, considering Ong SeongWu's idol background, his mellifluous voice was the absolutely perfect one for the mellow coming of age drama, "At Eighteen". It is always easier to connect with an OST when an actor sings it and that is exactly the case with Ong SeongWu's 'Our Story'.
An action hero, a romance hero, a comedy hero, what can Ji ChangWook not do? Well, singing definitely isn't on that list. Ji ChangWook is an incredibly soulful singer and he makes sure to imbue his lyrics with such meaning that you'll think of them even when you're not actively thinking of them. Ji ChangWook has sung the OSTs for his hit dramas "Suspicious Partner", "Healer", "Empress Ki" and "Melting Me Softly".
If we've ever come close to listening to an angel's song, it has to be when actress Park BoYoung sings. She has sung the OSTs for her own dramas and films that include "Oh My Ghostess", "Hot Young Bloods", "A Werewolf Boy", "On Your Wedding Day" and "Scandal Makers". Without a doubt, she has one of the sweetest voices in the industry.
Another talented actress who is just as skilled at acting as she is at music, Park ShinHye is an amazing live performer and her vocals are truly worth high praise. She has sung the OSTs for dramas like "Tree of Heaven," "The Heirs," "Pinocchio," "You're Beautiful," "Cyrano Agency," "Heartstrings," and "My Cute Guys."
This list would not be complete without perhaps the most beloved vocalist in all of television history, Chae SongHwa, that is, actress Jeon MiDo. Having stolen our hearts as the brilliant and determined bassist and "vocalist" of Mido And Falasol, Jeon MiDo blew us away with her OST for Hospital Playlist, "I Knew I Love". Jeon MiDo's vocals will forever go down in history as the biggest plot twist of all time.
Are there any other actors who have sung the OSTs for their own drama you would particularly like to add to this list? Share your thoughts with Kpopmap in the comments section down below!