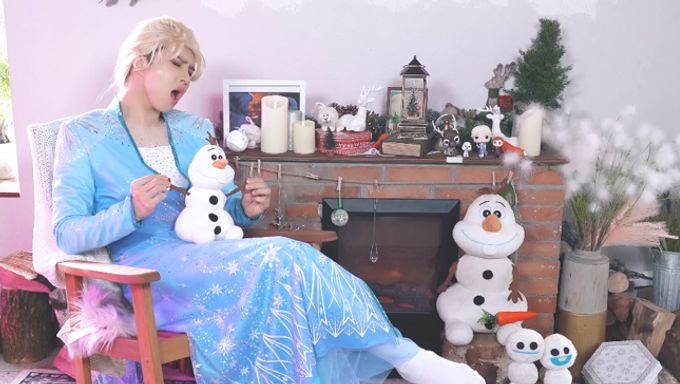 It has been quite some time since the release of Walt Disney's hit movie "Frozen 2" and many are still talking about it! Aside from the lovely story line, the OST of the animation movie is also a huge trend worldwide.
There are many covers of the song 'Into the Unknown' and it is noted that several K-Pop idols had also covered it! Let's take a look at who they are!
#1 VIXX's Ken
Ken is extremely dedicated when it comes to covering the song as he had dressed up as Elsa! His transformation had caused many of his fans to burst into laughter and also felt that he had sang the song in his own unique style.
#2 Apink's EunJi
Vocal house EunJi did not give this opportunity a miss and uploaded a live cover! Many are impressed by her voice and love how powerful her voice is. Did you get goosebumps when you heard her cover too?
#3 Park JiMin
People are going to believe it if you say that Park JiMin lives in the world of "Frozen" as her voice just matches so well! Her cover video has currently reached more than 3 million views and that is definitely impressive.
#4 EXID's Soul G
Many long time K-Pop fans would remember EXID's main vocal, SolJi or better known as Soul G now. She had opened up her YouTube channel not long ago and one of the videos that had received high views is none other than the one of her covering to 'Into the Unknown'.
#5 N.Flying
N.Flying covered 'Into the Unknown' in their own way and many are loving how they had made their own rock version of the song. Especially when both of the members were harmonising with each other, many fans could not help but found it amazing.
#6 PENTAGON
PENTAGON had decided to make things a little different by coming up with an acappella version of the song. All of them contributed in one way or another, allowing their fans to love them even more.
Read More : 8 Actors That Had Their First Lead Role In Drama In 2019 (Part.1)