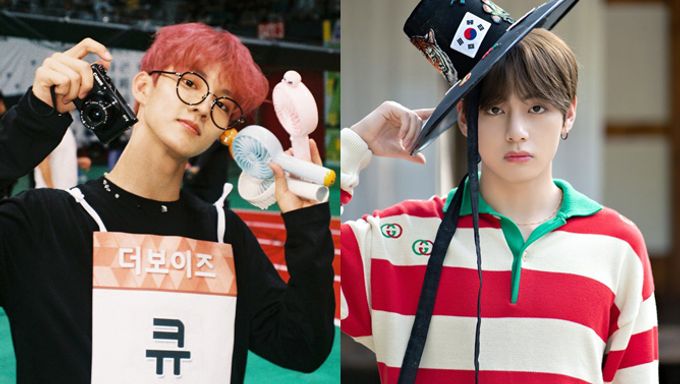 There are many K-Pop idols who have stage names and sometimes, they have rather interesting and eye-catching names.
One of those is when idols have names that are of only one alphabet!
Kpopmap noticed these 6 K-Pop idols with such unique stage names. Let's take a look below!
#1 INFINITE's L / Kim MyungSoo
Many would recognise L as an actor these days through his birth name, Kim MyungSoo but long time K-Pop fans would know that he was once being compared to the character 'L' from famous manga "Death Note".
Thanks to his outstanding acting, it was announced that L will be acting in a new drama "Welcome" set to air in 2020.
#2 BTS's V
Another popular idol we have on the list is none other than V!
V was ranked the 1st on "Top 100 Most Handsome Faces of 2017" and even before that, many fans have been praising his good looks and stunning visuals on and off stage.
#3 VIXX's N
You would also recall VIXX's leader, N!
Currently, N is serving the military and it was said that he was assigned to the military band after basic military training. Adding on, he will also be taking part in an army musical called "Return: The Promise of The Day".
#4 Golden Child's Y
Golden Child also has a member with an alphabet stage name!
Y shared through an interview that he had decided to go with his stage name because of the 'y' that could be found through his birth name, Choi SeongYoon.
#5 THE BOYZ's Q
One of the latest addition to the list is none other than THE BOYZ's Q!
Many of his fans would notice his long neck and even shared that one of his nickname is also called 'giraffe'. There was once when he even did an impersonation of a giraffe!
#6 I
Not many would recall I but she debuted as a solo artist back in early January 2017.
She is well known for being the younger sister of B1A4's Baro and had also previously appeared on KBS "The Unit".
#7 ONF's U
One non-Korean idol on this list is none other than U!
U is originally from Osaka and decided to pursue his dream as a K-Pop idol and came to Korea. He was previously known to be a trainee under JYP Entertainment and eventually debuted as a member of ONF. He had also appeared on JTBC "Mixnine" but was unfortunately eliminated.
Read More : Melon Music Awards (MMA) 2019: Lineup