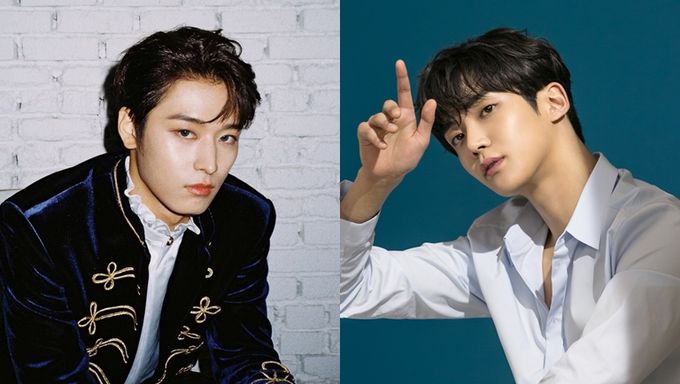 There are many K-Pop groups out there which had debuted in the 3.5 generation of the K-Pop industry and many are getting recognised for their skills, performances and also their visuals.
Recently on an online community, netizens had pointed out 6 different K-Pop idols who has been standing out for their good looks.
Take a look below to see if you agree with their choices!
#1 VERIVERY's KangMin
KangMin had gained attention for his good looks ever since his debut and also the fact that he is only 18 years old (Korean age)! Thanks to his adorable and youthful appearance, many fans could not help but fall in love with him even more.
#2 Golden Child's BoMin
Many would point out that the breakthrough for BoMin was probably the time when he had acted in the web drama "A-Teen 2". His kind and soft looks had caused many fans to go head over heels for him.
#3 NCT's JaeHyun
It is hard to deny that JaeHyun gives out the boyfriend material vibe and his fans are loving it more than ever. However, some also shared that when he puts on a suit and styles his hair in another way, he would cause many of their hearts to beat faster than before.
#4 THE BOYZ's JuYeon
JuYeon had caught the eyes of many especially after he had become the MC for SBS MTV "The Show". His good looks definitely did not go unnoticed and many have also been amazed by how good looking he actually is.
#5 THE BOYZ's YoungHoon
Aside from JuYeon, YoungHoon is also known for his stunning visuals. Some time back then, YoungHoon was given the nickname 'face genius', proving how his good looks was already noticed by many.
#6 SF9's RoWoon
Last but not least, RoWoon had charmed many with his adorable and mature looks through various opportunities. You would definitely recall how he was acting as the male lead in MBC "Extraordinary You" in 2019. Thanks to the popularity of the show, he was later cast as the model for "Gongcha" and many other brands.
Read More : BTS's V Causes ARMY To Gasp With His Charming Visuals During YouTube Live