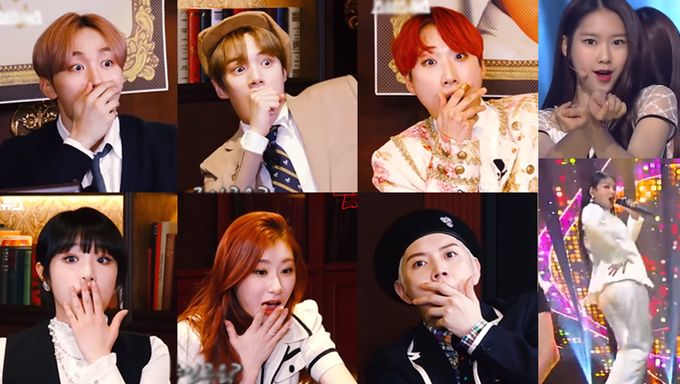 Did you catch the latest episode of "MMTG" on YouTube?
For the past weeks, several K-Pop idols had appeared as guests (ITZY's ChaeRyeong, IZ*ONE's YeNa, SEVENTEEN's SeungKwan, MONSTA X's MinHyuk and NU'EST's Ren) and shared their knowledge about K-Pop.
Currently they are holding a special corner where they looked through several K-Pop songs which should deserve limelight and would be suitable even if they make a comeback with a new version in 2021.
Last week, we mentioned that ChaeRyeong had surprised many with her K-Pop skills. This week, they suggested six songs from different K-Pop groups which they think should make a comeback in 2021.
Let's check out which tracks were suggested from them!
Brown Eyed Girls's GaIn 'Carnival (The Last Day)'
 'Carnival (The Last Day)' was released on September 2016.
After School 'Bang!'
'Bang!' was released on March 2010.
VIXX 'Chained Up'
'Chained Up' was released on November 2015.
Nine Muses 'Dolls'
'Dolls' was released on January 2013.
OH MY GIRL 'Step by Step'
'Step by Step' was released on March 2016.
f(x) '4 Walls'
'4 walls' was released on October 2015.
Which song would you want to see again in 2021?