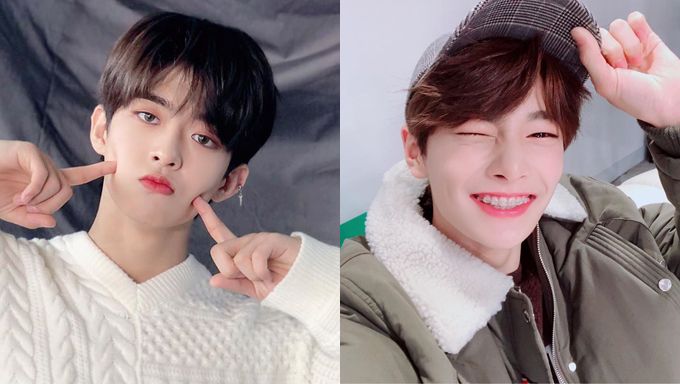 If you have been into K-Pop for some time, you might have already noticed that there are different positions for different members in one group. The youngest in the group is known as maknae in Korean and most of the time, they are cute and other members could not help but 'fall in love' with them even more.
Today, Kpopmap will be covering 6 maknae from different K-Pop groups who suit the term 'cutie pie' perfectly.
Share with us who else you think should be on the list!
#1 Stray Kids' I.N
Many would know that Stray Kids have powerful images and strong music but when it comes to individual members, fans could not help but fall head over heels over how adorable maknae, I.N is.
#2 Golden Child's BoMin 
Golden Child's BoMin has been getting a fair bit of exposure thanks to his acting skills and his appearance on various variety shows. He had been mentioned in many occasions for this adorable and heart fluttering visuals.
#3 BTS's JungKook
Many BTS fans, ARMY, would agree that no matter how much JungKook had grown (physically and mentally), he would always be the adorable 'Junggoo' when he is with the rest of his members.
#4 VICTON's SuBin
There is hardly any adjectives to describe the youngest member of VICTON as his name, SuBin can also be spelled as 'cute'. Remaining members of VICTON had previously mentioned that they could not resist the adorable charm of SuBin!
#5 VERIVERY's KangMin
Ever since his debut as a member of VERIVERY, KangMin had gained attention from many because of his adorable looks. With their recent comeback for 'Lay Back', many were surprised to see how much he had matured.
#6 ASTRO's SanHa
ASTRO has a hidden adorable gem and that is none other than their maknae, SanHa! Standing at a height of 184 cm, some also gave him the nickname 'giant baby'!
Read More : 8 K-Pop Idols And Group Who Look Mysterious And Alluring With A Blindfold