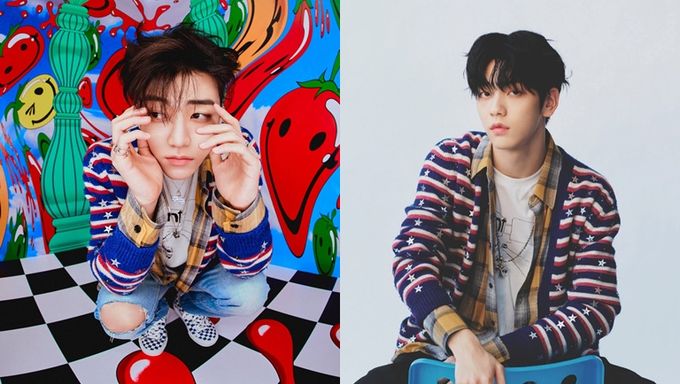 It is common to see how K-Pop idols wear the same piece of clothing and it is even more interesting to see how they pull it off differently. Recently, netizens took note of 7 different male K-Pop idols who were seen wearing the exact same piece of cardigan.
It is from 'CELINE' and this is how it looks like!
It is said to cost USD2,450 on the official website of 'CELINE' and you can check it out here.
Let's check out which K-Pop idols had worn it!
For the individual teaser photo of DAY6's 7th mini album, Young K was seen wearing the cardigan over another shirt and jacket.
2. NCT's JaeMin
JaeMin had styled the cardigan up by layering with a yellow checkered shirt and white graphic t-shirt. It is similar to how the model had wore it!
3. TXT's SooBin
SooBin was seen wearing it in the exact same way as JaeMin!
While they might be wearing the same tops, they were seen matching them with different bottoms.
For YeonJun, he had paired the cardigan with a yellow floral print shirt and jeans.
The idol looked amazing in the photoshoot which he had with the magazine 'ELITE DAILY'.
Sitting at the front, Cha EunWoo was also spotted with the same cardigan for ASTRO's comeback with "All Yours" that was released earlier this April. Did you also like how he was styled with it?
6. NCT's JiSung
Did you know that there is another shade of the same cardigan?
The one which JiSung was seen wearing is in the shade of brown and it is not surprised that he had pulled it off easily.
During the photoshoot for 'Cosmopolitan', JungWoo looked out of the world with his charming looks and handsome visuals.
Many noticed that he had also worn the cardigan in the brown shade.