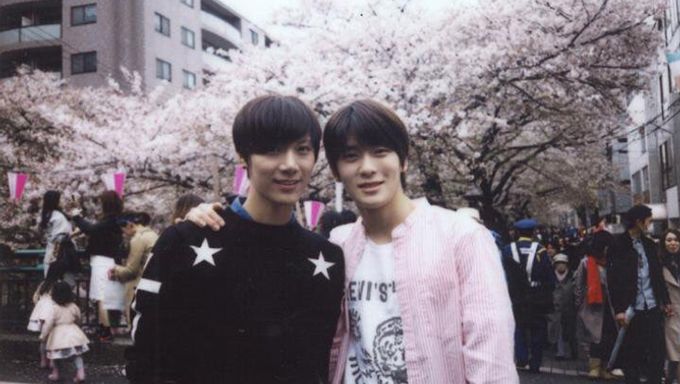 Currently in South Korea, the cherry blossoms are almost in full bloom and most of the time, couples usually have dates in areas filled with cherry blossoms. As for fans, they could not help but imagine what it would be like to be able to spend time with their favorite male K-Pop idols while looking at cherry blossoms.
Let's check out the list below!
#1 SEVENTEEN's MinGyu
SEVENTEEN is rising continuously in fame and as for MinGyu, his amazing visual and talent is also gaining the attention of many. Earning the hearts their hearts, fans would love to go out and see cherry blossoms with him!
#2 NCT's JaeHyun
Fans would fight for their way if there were a chance that they could go and see cherry blossoms with NCT's JaeHyun! With his charms and adorable visual, it is no wonder why fans would fall head over heels for him.
#3 SF9's RoWoon
We are pretty sure you have heard of the term 'boyfriend material' and RoWoon would be the one who will suit the term perfectly. Blessed with his amazing visuals, it is no wonder why and how he had managed to occupy the hearts of his fans.
#4 THE BOYZ's Q
Dimples and adorable smile, who could resist any requests from someone with those features? Q is a rookie who is rising in fame and apparently there are also many 'noona' fans of him!
#5 Stray Kids's HyunJin
HyunJin is one of the hottest rookies who had just debuted and he had already won the hearts of so many girls out there! It would be superb if one day we could just walk down the street and look at the pretty cherry blossoms with him.
#6 GOT7's JinYoung
When JinYoung first debuted, he was known to be a 'noona' killer for his cute visual and talented skills. As he grew more mature over the years, fans still love it every time he mentions something sweet to them. Of course, he would be one of the idols fans would want to see cherry blossoms with!
Read More : Top 5 Male Visual Rookies to Look Forward in 2018