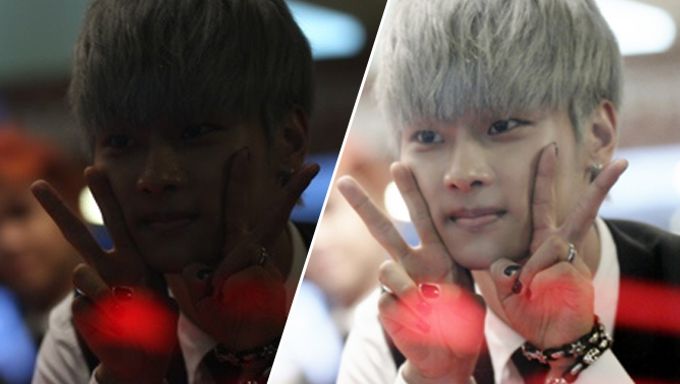 There are numerous news and videos floating around the Internet every day.
There are tons of photos of idol hotties make your heart flutter, too. Flip through any fan community, and you'll see hansom boys gracing every page. These idol guys are so beautiful and perfect, you can hardly believe they're real. For the lots of beauties, their ardent fans and fan-photographers created something out of nothing and made them shine more brightly only by their formidable photoshop skills. It's no secret that celebrities have had some help to look the way they do — brightening, teams of makeup artists and hair stylists, and of course the fabulous clothes. But even with all that help, someone at the top always thinks the images of these men still need to be altered.
Must Read : 5 K-Pop Idols Who Channeled Suicide Squad's Harley Quinn
Enter Photoshop… If you look at the "before" pictures and then the "after" pictures, you can't always see exactly what changes they made. Then again, if  you see them compared one after the other, the alterations will vary with each photo.  Here's a case study.
SeHun of EXO 
KAI of EXO
KyuHyun of Super Junior
Kang SeungYoon of WINNER
Believe it or not, these pictures are photo shopped. One thing is for sure, their warm-hearted eye-contact, sweet smile, and light-skinned face; everything will give you a adorable impression!