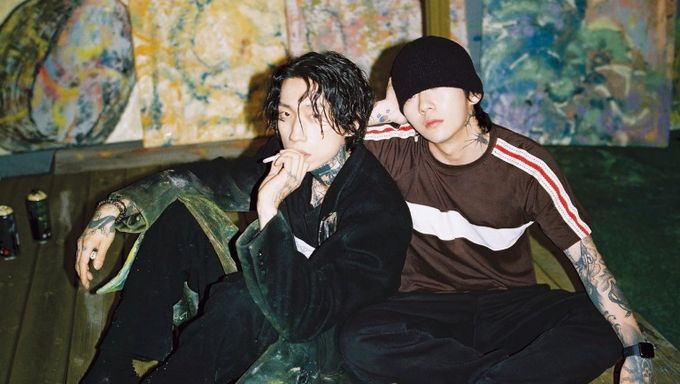 One of the most popular fields of music at the present time is undoubtedly K-Pop. It would be a disservice to K-Pop to call it a genre, although it has been popularised as such across the world. However, K-Pop can be more correctly referred to as the umbrella term for Korean music that has come to be popular worldwide. That includes genres ranging from soulful ballads to R&B, pop, rock, alt-rock and of course, hip-hop.
The hip-hop sub-section of K-Pop is more commonly known as K-Hip Hop or Korean Hip Hop. While rapping is a distinct part of what we generally know as K-Pop music, it is quite different from the core of Korean Hip Hop. The rap portions or singing rap portions in K-Pop are, for the most part, just that. The genre of the song, however, cannot always be delegated to Hip Hop.
In the case of K-Hip Hop, the overall vibe of the song is predominantly the hip hop that we know to have originated in the African American community in America. However, right from the advent and popularity of Seo TaiJi and Boys in the 90s, American hip hop was reformed and integrated into the Korean music scene. What made this reconstruction possible were mainly the strong influences of Korean society and inherently Korean experiences into the music. The baton was passed on to Tiger JK who further popularised the genre and by this time, K-Hip Hop had completely taken form, distinguishing itself from American hip hop.
While American hip-hop still remains a potent influence on Korean music, it is K-Pop that adopts features from it the most rather than K-Hip Hop, which on the contrary, boasts in its uniqueness. As a matter of fact, this pride was so strong until a while back that K-Pop rappers were not considered part of the K-Hip Hop community because they were deemed to be "not real rappers". The phrase "idol rapper" held a considerably negative connotation and there were definite biases and prejudice behind this demarcation between what can be considered real and what can't. However, the scene is much different now. K-Hip Hop is much more open and limitless now and so is K-Pop, with multiple collaborations and crossovers being commonly seen every other day. ZICO , former member of Block B , who went on to found his own K-Hip Hop/KR&B label in particular, played an important part in this change. More significantly, Jay Park, former member of 2PM is now the CEO of two of the leading K-Hip Hop/KR&B companies in the Korean entertainment industry, AOMG, and H1GHR Music Records.
With that said, K-Hip Hop artists still remain fairly underrated when it comes to the mainstream audience, as compared to K-Pop idols. Here are 6 of the best yet the most underrated K-Hip Hop artists, in no particular order, that deserve your attention.
1. pH-1
With a unique vocal tone and an equally unique rap flow, which leans towards rap singing at times, pH-1 is severely underrated as compared to his contemporaries while being just as good or even better. His production skills are no joke either. pH-1's music is a refreshing step away from traditional hip-hop.
2. BIBI
Marking a strong representation for women in hip-hop, BIBI is a force to be reckoned with. Her voice is incredibly well-trained, making her a perfect fit for both vocals and rap. The husky quality too, is a major plus point, adding to her charm.
3. Punchnello 
One of the most popular rappers on this list, at least by mainstream standards has to be Punchnello. Punchnello is not only a skilled rapper but his song-writing skills are enviable. His creativity and lyricism is brilliant beyond belief and he pays quite a lot of attention to production value, thus making sure that anything he puts out is of quality.
4. Gaeko
Part of the hip-hop duo Dynamic Duo, Gaeko is immensely talented in what he does. While his career as a part of Dynamic Duo is undoubtedly iconic, his solo work too is a matter of praise. Gaeko is a significant figure in the K-Hip Hop world but when it comes to mainstream media, he is unfortunately still underrated.
5. Woo 
A rising star that already shines just as bright as the established names in the industry, Woo has something about him that makes him inevitably stand out in any crowd. His lyricism is deeply personal and unapologetic, catering to the rawest of human emotions rather than all things bright and beautiful and that is something truly necessary in art.
6. Mokyo
Rapper, songwriter, producer, Mokyo is one of the most talented artists on this list. His music is multi-dimensional and much like Woo, is affectively personal and philosophical. There's a lingering melancholy in his music which makes for a strange combination with K-Hip Hop. However, it is incredible to listen to and definitely deserves more attention. Perhaps the fact that Mokyo himself is more bothered with making art than promoting it is what keeps him underrated when he's deserving of high praise, both critically and commercially.
Some honourable mentions include PENOMECO , HAON , BIG NAUGHTY, Black Nut, Jayci Yucca, rheehab and dsel.
Which other K-Hip Hop artist would you add to this list? Share your thoughts with Kpopmap in the comments section down below!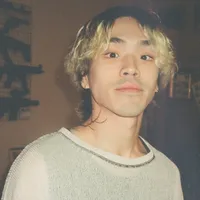 Became a fan of Punchnello
You can now view more their stories
Became a fan of Woo
You can now view more their stories