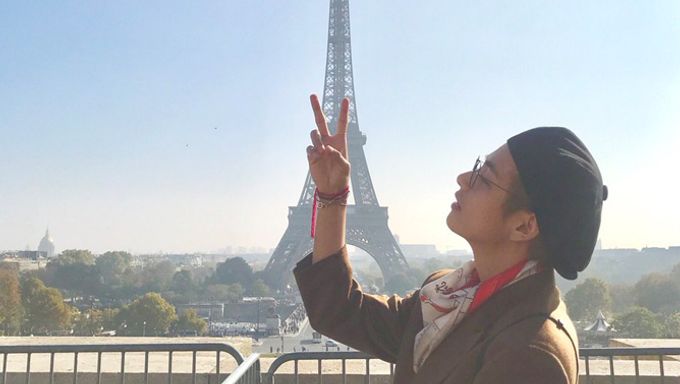 Autumn is already happening in South Korea and many huddled up because of the seasonal change. Despite that, fashion is still very important for some, especially celebrities.
Netizens came to take note that the trend of wearing beret hat is returning and spotted several celebrities rocking it.
Let's find out who they are!
#1 BLACKPINK's Jennie
Known to be a leader in style, Jennie happened to be wearing a beret hat while standing beside a large bouquet of flowers! She looks really stylish and classy with it.
Model turned actress Lee SungKyun was already seen rocking a red beret hat some time ago! She looks cool with small gold hoop earrings and pinkish lip color.
#3 Red Velvet's YeRi
The youngest member of Red Velvet, YeRi, is also looking really adorable with a red beret! She updated her fans recently with a selfie and they absolutely love this look of her!
#4 BTOB's IlHoon
IlHoon sure knows the trend of autumn as he recently greeted his fans by uploading a selfie with him wearing a black beret hat. Do you also like it too?
#5 BTS's V
Completing his world tour in Europe and the U.S. recently, BTS's V has been sharing photos of his trips these days. He looked incredibly gorgeous with a beret hat!
#6 Lovelyz's Kei
K-Pop fans are definitely going to recognize Kei from Lovelyz as she is the current host of KBS "Music Bank". Not long ago, she appeared on TV while wearing a navy beret hat.
#7 SHINee's MinHo
Once again, SHINee's MinHo stunned his fans with his gorgeous physique when he posed for Bazaar magazine. He looks even better with a grey beret hat doesn't he?
Read More : 5 K-Pop Idols You Wish You Could Go For Halloween Trick-Or-Treat With